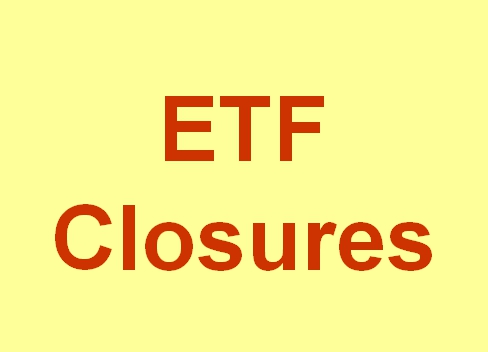 WisdomTree, an ETF and ETP sponsor and asset manager, announced plans to close and liquidate three of its ETFs:
WisdomTree Strategic Corporate Bond Fund  (NASDAQ:  CRDT)
WisdomTree Western Asset Unconstrained Bond Fund  (NASDAQ: UBND)
WisdomTree Global Real Return Fund  (NYSE Arca: RRF)
The Funds will no longer accept creation orders after Wednesday, August 16, 2017.  The final day of trading on the Funds' respective exchanges will also be Wednesday, August 16, 2017.  Shareholders who do not sell their Fund shares by this date will have their shares automatically redeemed for cash based on the Funds' net asset value (NAV), which is expected to be provided to shareholders through their brokers or other financial intermediaries on or around Friday, August 25, 2017, the Funds' last day of operations.