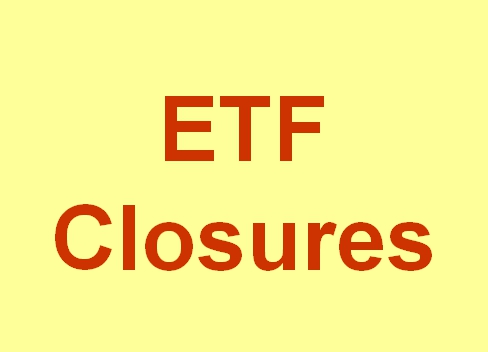 VanEck, one of the largest providers of ETFs in the U.S. and worldwide with more than $39 billion in assets under management as of July 31, 2016, announced today that it plans to close and liquidate 2 VanEck Vectors ETFs.
On September 7, 2016, the Board of Trustees of VanEck Vectors ETF Trust approved the liquidation and dissolution of the following funds:
VanEck Vectors Gulf States Index ETF (MES) 
VanEck Vectors Indonesia Small-Cap ETF (IDXJ)  
Shareholders of the Funds may sell their holdings on NYSE Arca Inc. until market close on September 28, 2016, and they may incur typical transaction fees from their broker-dealer. The Funds' shares will no longer trade on NYSE Arca after market close on September 28, 2016, and the shares will subsequently be de-listed. Shareholders who continue to hold shares of any of the Funds on the Funds' liquidation date, which is expected to be on or about October 18, 2016, will receive a liquidating distribution of cash in the cash portion of their brokerage accounts equal to the amount of the net asset value of their shares. Proceeds from the liquidation are currently scheduled to be sent to shareholders on or about October 18, 2016, although this may occur prior to or later than this date. For tax purposes, shareholders will generally recognize a capital gain or loss equal to the amount received for their shares over their adjusted basis in such shares. The  Funds will stop accepting creation orders from Authorized Participants on September 28, 2016.