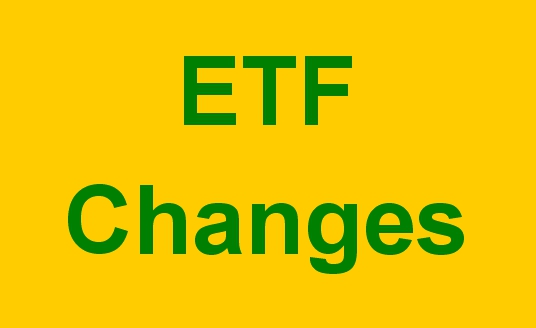 VanEck, Yorkville ETF Advisers, LLC, and Exchange Traded Concepts LLC have completed the previously announced reorganization of two master limited partnership (MLP) exchange-traded funds, it was announced today.
Yorkville High Income MLP ETF and Yorkville High Income Infrastructure MLP ETF have been reorganized as Market Vectors High Income MLP ETF (NYSE Arca: YMLP) and Market Vectors High Income Infrastructure MLP ETF (NYSE Arca: YMLI), respectively. The funds begin trading on NYSE Arca today under their new names and will maintain their ticker symbols.
"MLPs have provided income-oriented investors exposure to the attractive yield characteristics available throughout the energy supply chain," said Brandon Rakszawski, ETF Product Manager for VanEck. "We are pleased to expand our offerings with unique ETFs that provide exposure to high income MLPs across a range of industry segments."
The ETFs continue to track indices that focus on high income MLPs and screen constituents based upon business activity, current yield, distribution coverage ratio, and distribution growth.
VanEck notes that an investment in YMLP and YMLI incurs risks associated with MLPs such as tax risks, limited control of management, limited rights to vote on matters affecting the MLPs, and conflict of interests between the general partner or managing member and limited partners, and risks associated with the energy sector, all of which may adversely affect the Fund.
YMLP and YMLI join VanEck's family of energy-focused ETFs, which includes Market Vectors Oil Services ETF (NYSE Arca: OIH), Market Vectors Unconventional Oil & Gas ETF (NYSE Arca: FRAK), Market Vector Oil Refiners ETF (NYSE Arca: CRAK), Market Vectors Global Alternative Energy ETF (NYSE Arca: GEX), Market Vectors Solar Energy ETF (NYSE Arca: KWT), Market Vectors Coal ETF (NYSE Arca: KOL), and Market Vectors Uranium+Nuclear Energy ETF (NYSE Arca: NLR).