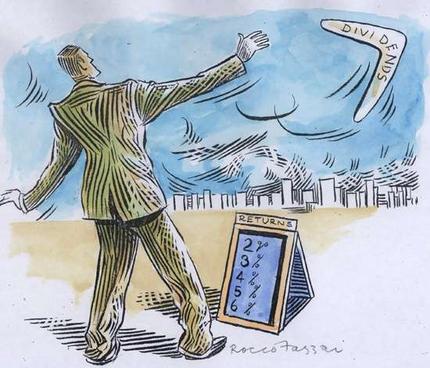 State Street Global Advisors (SSGA) begun trading the SPDR S&P 500 High Dividend ETF (NYSEArca: SPYD)  on Thursday, October 22, 2015.
FUND INFORMATION:
| | |
| --- | --- |
| Symbol: SPYD    | Exchange: NYSE Arca |
| Name: SPDR S&P 500 High Dividend ETF | Net Expense Ratio: 0.12% |
FUND OBJECTIVE:
The SPDR S&P 500 High Dividend ETF seeks to provide investment results that, before fees and expenses, correspond generally to the total return performance of the S&P 500 High Dividend Index.
REFERENCE INDEX:
The S&P 500 High Dividend Index is designed to measure the performance of the top 80 dividend-paying securities listed on the S&P 500 Index, based on dividend yield.
The S&P 500 Index focuses on the large capitalization U.S. equity market, including common stock and real estate investment trusts (REITs). To determine dividend yield:
(i) an indicated dividend is measured by taking the latest dividend paid (excluding special payments) multiplied by the annual frequency of the payment; and
(ii) the indicated dividend is then divided by the company's share price at the date of rebalancing.
Index constituents are equally weighted and the Index is rebalanced semi-annually, in January and July. As of September 30, 2015, a significant portion of the Index comprised companies in the utilities and financial sectors, although this may change from time to time.
Index Top Holdings (09/30/2015):
| | |
| --- | --- |
| AGL Resources Inc | 1.68% |
| Teco Energy Inc | 1.59% |
| Sysco Corp | 1.43% |
| Wec Energy Group Inc | 1.40% |
| Consolidated Edison Inc | 1.39% |
| Pinnacle West Capital | 1.37% |
| Public Storage | 1.37% |
| Ameren Corporation | 1.36% |
| Reynolds American Inc | 1.36% |
| PPL Corp | 1.36% |
Index Top Sectors (09/30/2015):
| | |
| --- | --- |
| Utilities | 30.70% |
| Financials | 19.90% |
| Energy | 11.40% |
| Consumer Discretionary | 9.70% |
| Consumer Staples | 6.50% |
| Industrials |  6.20% |
| Information Technology | 5.00% |
| Telecommunication Services |  4.90% |
| Health Care | 3.30% |
| Materials | 2.40% |
Useful Links:
SPYD Home Page
Category: Equities> Regions> USA> US Income> US Dividends