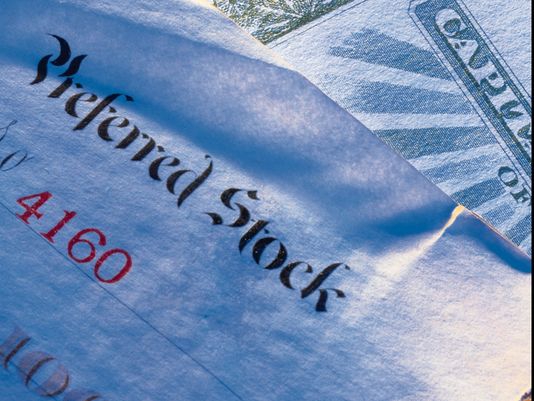 Global X begun trading a new U.S. Preferred ETF, the Global X U.S. Preferred ETF (Bats: PFFD) on Tuesday, September 12, 2017. Here is a synopsis of the new ETF:
FUND INFORMATION:
| | |
| --- | --- |
|  Symbol: PFFD  |  Exchange: BATS |
|  Name: Global X U.S. Preferred ETF  |  Net Expense Ratio: 0.23% |
FUND OBJECTIVE:
The Global X U.S. Preferred ETF seeks to provide investment results that correspond generally to the price and yield performance, before fees and expenses, of the BofA Merrill Lynch Diversified Core U.S. Preferred Securities Index.
REFERENCE INDEX:
The BofA Merrill Lynch Diversified Core U.S. Preferred Securities Index is designed to track the broad-based performance of the U.S. preferred securities market. The Underlying Index includes different categories of preferred stock, such as floating, variable and fixed-rate preferreds, cumulative and noncumulative preferreds, and trust preferreds.
Qualifying preferred securities must be listed on a U.S. exchange, denominated in U.S. dollars, and have a minimum amount outstanding of $100 million. Qualifying securities must meet minimum price, liquidity, maturity and other requirements as determined by BofA Merrill Lynch (Index Provider). Constituents in the Underlying Index are capitalization-weighted based on their current amount outstanding times the market price plus accrued interest. A weighting cap of 10% is applied at the issuer level to limit the aggregate weight of a single issuer to 10% at each rebalance. The Underlying Index may include large-, mid- or small-capitalization companies. Components of the Underlying Index primarily include financials, real estate, telecommunications and utilities companies. The Underlying Index is rebalanced quarterly.
Index Top Holdings (08/31/17):
| | |
| --- | --- |
| Wells Fargo & Co 7.50% |  3.26% |
| HSBC Holdings PLC 8.00% |  2.61% |
| Bank of America Corp 7.25% |  2.54% |
| Barclays Bank PLC 8.125% |  1.80% |
| HSBC Holdings PLC 8.125% |  1.54% |
| Wells Fargo & Co 8.00% |  1.35% |
| Deutsche Bank Capital Trust III 7.60% |  1.30% |
| Wells Fargo & Co 5.85% |  1.16% |
| Citigroup Inc 6.875% |  1.09% |
| PNC Financial Services Group Inc 6.125% |  1.08% |
Useful Links:
PFFD Home Page

Category: Equities> Regions> USA> US Income > US Preferred