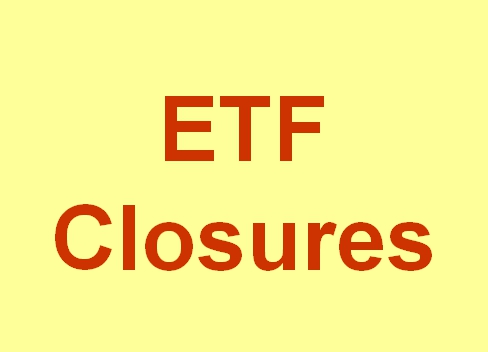 OppenheimerFunds, Inc. announced that Oppenheimer ADR Revenue ETF (RTR) and Oppenheimer Global Growth Revenue ETF (RGRO) will be closed and liquidated.
On February 15, 2017, the Board of Trustees of the Funds approved their liquidation. The final day of trading on NYSE Arca for shares of the Funds will be Thursday, March 9, 2017. Beginning on March 3, 2017, the Funds will only accept creation units on a limited basis. Shareholders may sell their shares on NYSE Arca on or before market close on March 9, 2017, and may incur customary brokerage charges.
Shareholders who do not sell their shares on or before March 9, 2017 will receive cash equal to the amount of the net asset value of their shares in liquidating distributions.  These liquidating distributions are expected to be paid on or about Thursday, March 16, 2017.  Payment may occur prior to or later than this date, and the Funds will subsequently be delisted.  Final tax status of distributions made by the Funds, including the liquidation distributions, will be provided to shareholders as part of their year-end tax reporting. These dates are subject to change.