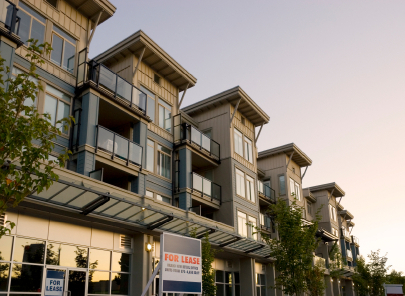 Nuveen, an operating division of TIAA Global Asset Management, begun trading a new REITs ETF, the NuShares Short-Term REIT ETF (Bats: NURE), on Tuesday, December 20, 2016. Here is a synopsis of the new ETF:
FUND INFORMATION:
| | |
| --- | --- |
| Symbol: NURE   | Exchange: BATS |
| Name: NuShares Short-Term REIT ETF  | Net Expense Ratio: 0.35% |
FUND OBJECTIVE:
The NuShares Short-Term REIT ETF seeks to track the investment results, before fees and expenses, of the Dow Jones U.S. Select Short-Term REIT Index.
REFERENCE INDEX:
The Dow Jones U.S. Select Short-Term REIT Index  is comprised of real estate investment trusts (REITs). REITs are publicly traded corporations or trusts that invest in residential or commercial real estate. The Index is a subset of the Dow Jones U.S. Select REIT Index (Base Index), which generally includes equity REITs traded on a national securities exchange in the United States that derive at least 75% of their total revenue from the ownership and operation of real estate assets and that have a minimum total market capitalization of $200 million at the time of their inclusion. The Index selects REITs from the Base Index that are classified as concentrating their holdings in apartment buildings, hotels, self-storage facilities or manufactured home properties, as REITs investing in these sectors typically have shorter lease durations than REITs investing in other sectors. Index holdings are weighted by float-adjusted market capitalization, provided that no single REIT can comprise more than 5% of the Index as of any rebalance date. "Float-adjusted" means that the share amounts used in calculating the Index reflect only shares available to investors, with shares held by control groups, public companies and government agencies excluded. Under normal market conditions, the Fund invests at least 80% of
its assets, exclusive of collateral held from securities lending, in component securities of the Index.
The Index is rebalanced quarterly after the close of the third Friday in March, June, September and December. The Index and the Base Index exclude mortgage REITs, hybrid REITs, certain other types of REITs (e.g., timber and net-lease REITs), real estate finance companies, mortgage brokers and bankers, commercial and residential
real estate brokers and estate agents, home builders, large landowners and subdividers of unimproved land, and companies that have more than 25% of their assets in direct mortgage investments. As of October 30, 2016, theIndex was comprised of 36 REITs.
Index Top Holdings (11/30/16):
| | |
| --- | --- |
| Mid-America Apt Communities | 7.5% |
| Host Hotels & Resorts Inc | 5.5% |
| Essex Property Trust | 5.0% |
| Public Storage | 4.9% |
| Equity Residential | 4.9% |
| UDR Inc | 4.9% |
| AvalonBay Communities Inc | 4.9% |
| Apartment Investment & Mgmt | 4.7% |
| American Campus Communities Inc | 4.6% |
| Camden Property Trust | 4.6% |
Index Allocations (11/30/16):
| | |
| --- | --- |
| Apartment REITS | 49.9% |
| Hotel REITs | 25.3% |
| Self-Storage REITs | 16.3% |
| Manufactured Home REITs | 8.5% |
Useful Links:
NURE Home Page
Category: Real Estate> Regions> USA > US Broad Real Estate
ETFtrack comment:
Here is a comment from Martin Kremenstein, Managing Director and Head of Exchange-Traded Funds at Nuveen:
"As short-term REITS have historically outperformed the broad U.S. listed REIT universe in times of rising interest rates, we are pleased to offer investors exposure that is unique to the ETF marketplace."