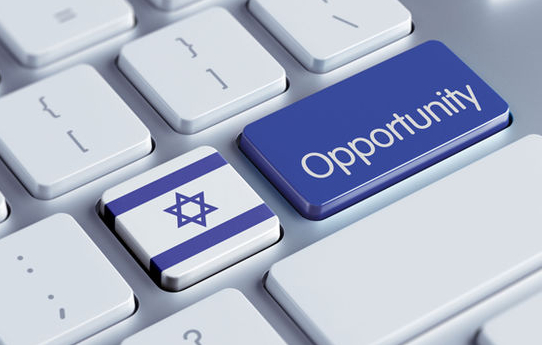 Factor Advisors, a subsidiary of ETF Managers Group, in partnership with ITEQ ETF Partners, an affiliate of BlueStar Global Investors begun trading the BlueStar TA-BIGITech Israel Technology ETF (Nasdaq: ITEQ) on Thuesday, November 03, 2015. Here is a synopsis of the new ETF:
FUND INFORMATION:
| | |
| --- | --- |
| Symbol: ITEQ | Exchange: Nasdaq |
| Name: BlueStar TA-BIGITech Israel Technology ETF | Net Expense Ratio: 0.75% |
FUND OBJECTIVE:
The BlueStar TA-BIGITech Israel Technology ETF seeks to provide investment results that, before fees and expenses, correspond generally to the total return performance of the TASE-BlueStar Israel Global Technology Index.
REFERENCE INDEX:
The TASE-BlueStar Israel Global Technology Index was created in 2013 by BlueStar Global Investors LLC d/b/a BlueStar Indexes (BlueStar) and the International Securities Exchange (Index Providers) and tracks the performance of exchange-listed Israeli technology operating companies.
Such companies may be engaged in a wide spectrum of technology related sectors, including information technology, biotechnology, sustainable agriculture technology and defense technology. The universe of companies deemed "Israeli technology companies" is determined by the Index Providers based on a range of quantitative and qualitative factors including a company's domicile; country of formation or founding; primary management, operational, or research and development location; tax status; source of revenue; and location of employees. To be included in the Index, Israeli technology companies must have their equity securities or depositary receipts, such as American Depositary Receipts (ADRs) or Global Depositary Receipts (GDRs) representing such equity securities, listed on a securities exchange.
Companies meeting the above criteria are screened for investibility (e.g., their equity securities must not be listed on an exchange in a country which employs restrictions on foreign capital investment deemed to be significant), a minimum market capitalization and liquidity (i.e., average trading volume). The Index is reconstituted semi-annually at the close of business on the third Friday of June and December. At the time of each reconstitution, the companies in the Index are weighted based on their market capitalization, subject to certain additional limitations designed to prevent inordinately heavy weightings of any one company. For example, each company is limited to a 10% weighting in the Index and all components with an individual weight of at least 5% are limited in the aggregate to 50% of the weight of the Index. Additionally, if any individual Index component exceeds 24% of the Index weight at any time, the Index will be rebalanced to reduce such component to a weighting of 20%.
The Index is not limited to a minimum or maximum number of constituents; rather, it includes all companies meeting the eligibility criteria for inclusion in the Index.
The Index may include companies of any market capitalization, including small capitalization companies. As of June 30, 2015, the Index included the securities of 67 companies with minimum and maximum market capitalizations of $50.8 million and $14.2 billion, respectively.
Top Holdings (11/03/15):
| | |
| --- | --- |
| DOX Amdocs Ltd | 12.03% |
| CHKP Check Point Software Technology | 11.24% |
| MBLYMobileye | 10.83% |
| VRNTVerint Systems Ltd | 4.98% |
| NICE NICE Systems Ltd | 4.35% |
| ESLT Elbit Systems Ltd | 3.53% |
| IMPV Impervia Inc. | 3.52% |
| MLNX Mellanox Technologies | 3.05% |
| OPK OPKO Health Inc | 2.95% |
| SSYS Stratasys Ltd | 2.51% |
Index Top Sectors Weight (11/03/15):
| | |
| --- | --- |
| Software |  39.26% |
| IT Services |  14.20% |
| Semiconductors |  10.49% |
| Biotechnology |  6.82% |
| Communications Equipment |  5.70% |
| Internet Software & Services |  4.03% |
| Aerospace & Defense |  3.53% |
| Computers & Peripherals |  2.51% |
| Electric Utilities |  2.51% |
| Pharmaceuticals |  2.37% |
| Health Care Equipment |  1.97% |
Useful Links:
ITEQ Home Page
Category: Equities> Regions> Middle East/Africa> Israel
ETFtrack Comment:
ITEQ is the first ETF to exclusively hold shares of public Israeli and Israel-linked technology companies. The "Start-Up Nation ETF" provides unique exposure to Israel's dynamic technology sector.
Sam Masucci, founder and CEO of ETF Managers Group said: "We are excited to be involved in the launch of the ITEQ ETF, bringing investors unrivaled exposure to the worldwide Israeli Technology sector. ITEQ delivers a uniquely diversified investment opportunity and enhances the ETF Managers Group growing family of products."
"We are pleased to launch this unique ETF which, for the first time, provides investors with an efficient way to tap into the dynamic, innovative, and global Israeli technology sector as measured by the TA-BIGITech Index," said Steven Schoenfeld, Founder and Chief Investment Officer of BlueStar.