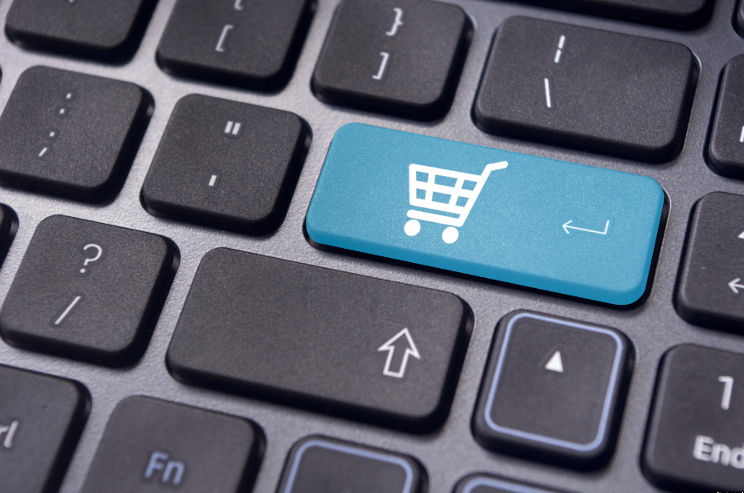 Amplify ETFs, begun trading a new ETF, the Amplify Online Retail ETF (Nasdaq: IBUY) on Wednesday, April 20, 2016. Here is a synopsis of the new ETF:
FUND INFORMATION:
| | |
| --- | --- |
| Symbol: IBUY    | Exchange: NASDAQ |
| Name: Amplify Online Retail ETF | Net Expense Ratio: 0.65% |
FUND OBJECTIVE:
The Amplify Online Retail ETF seeks  investment results  that  generally  correspond  (before  fees  and  expenses)  to  the price and yield of the EQM Online Retail Index.
REFERENCE INDEX:
The EQM Online Retail Index seeks to measure the performance of global equity securities of publicly traded companies with significant revenue from the online retail business. The Index methodology is designed to result in a portfolio that has the potential for capital appreciation. The Adviser and Sub-Adviser believe that companies with significant online retail revenues may be best positioned to take advantage of growth in online retail sales and shoppers versus companies with less significant online retail revenues. Eligible constituents derive at least 70% of revenues from online and/or virtual business transactions (as opposed to brick and mortar and/or in-store transactions) in one of 3 online retail business segments: traditional online retail; online travel; and online marketplace.
Eligible constituents must have a market capitalization of at least $300 million and a 6-month daily average value traded of at least $2 million to be included in the Index. All securities comprising the Index must be issued by companies deriving at least 70% of their revenues from traditional online retail, online travel or online marketplace activities. The Index is comprised of a basket of global equity securities, as adjusted, with at least 75% of such securities issued by U.S.-based companies.
As of April 15, 2016, the Index included securities of 44 companies.
Fund Top 10 Holdings (04/19/16):
| | |
| --- | --- |
| STAMPS.COM INC | 4.04% |
| COPART INC | 3.77% |
| SHUTTERFLY INC | 3.67% |
| GRUBHUB INC | 3.50% |
| PAYPAL HOLDINGS INC | 3.50% |
| PETMED EXPRESS INC | 3.49% |
| LANDS' END INC | 3.35% |
| AMAZON.COM INC | 3.23% |
| OVERSTOCK.COM INC | 3.17% |
| WAYFAIR INC- CLASS A | 3.15% |
Useful Links:
IBUY Home Page
Category: Equities> Global> Global Sectors
ETFtrack Comment:
Here is a comment from Christian Magoon, founder and CEO of Amplify ETFs:
"The growth rate of online retail sales versus brick and mortar sales has been significant. IBUY offers a compelling opportunity for investors to capitalize on this trend. The portfolio holdings of IBUY may increase overall portfolio diversification for investors with traditional brick and mortar retail and consumer discretionary exposure."
Amplify ETFs are managed by Amplify Investments, LLC, a registered investment advisor. The firm was founded by Christian Magoon, an ETF veteran who has launched over 50 ETFs in the United States to date.