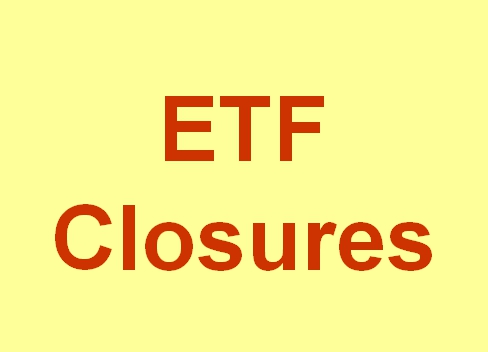 BlackRock announced today that iShares iBonds Dec 2016 Term Corporate ETF (NYSE:IBDF) will, by design, cease trading at the close of U.S. market hours on December 15, 2016.
Leading up to the final distribution date, the individual bonds in the ETF mature and the fund transitions into short-term, tax-exempt instruments and cash. Remaining shareholders can expect to receive the entire amount of their proceeds in cash on or after December 21, 2016, subject to their brokerage processes.
IBDF will be the eighth of the iShares iBonds series to have their underlying holdings mature, and will also be the third corporate iBonds ETF maturing. The first in the series, the iShares 2012 S&P AMT-Free Municipal Series ETF closed in August 2012. There are six additional iShares ETFs in the Municipal series with end dates ranging from 2017 to 2022. There are 16 additional iShares ETFs in the Corporate series with end dates ranging from 2017 to 2026.
iShares iBonds Corporate Bond ETFs are designed to offer investors exposure to investment grade corporate bonds with potential benefits of both ETFs and bonds. Each fund contains a diversified set of securities and seeks to track a Barclays Maturity Corporate Index, and can be bought and sold daily on an exchange. Like a bond, each fund has periodic distributions of income and a pre-determined date when the fund will close and distribute proceeds to shareholders.