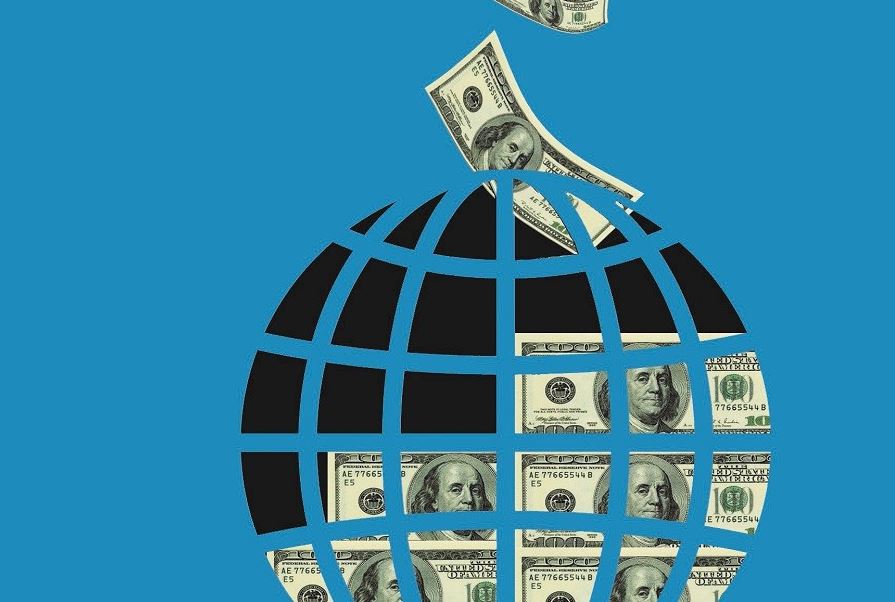 CLOSED 03/16/2020
Franklin Templeton Investments, begun trading a new actively managed international equity ETF, the Franklin Liberty International Opportunities ETF (NyseArca: FLIO), on Friday, January 27, 2017. Here is a synopsis of the new ETF:
FUND INFORMATION:
| | |
| --- | --- |
| Symbol: FLIO | Exchange: NYSE ARCA |
| Name: Franklin Liberty International Opportunities ETF  | Net Expense Ratio: 0.64% |
FUND OBJECTIVE:
The Franklin Liberty International Opportunities ETF is an actively managed fund which seeks long-term capital appreciation. Under normal market conditions, the Fund invests predominantly in equity securities in developed, developing and frontier markets outside of the U.S. across the entire market capitalization spectrum. The Fund's individual country and sector weightings may vary significantly from its benchmark index (MSCI All Country World ex-US Index), and investments will not necessarily be in the securities that comprise its benchmark index. The Fund's exposure to various regions and markets will vary from time to time according to the investment manager's opinions as to the prevailing conditions and prospects for these markets. In seeking to outperform the relevant market of each region, the investment manager consults with various local asset managers based in certain regions around the world (Sub-Advisors). Although the Sub-Advisors assist the investment manager in the selection of local securities, the investment manager retains the sole discretion with respect to portfolio security selection.
The Fund invests in equity securities of companies listed on the stock markets in regions/countries that may include, but are not limited to, Africa; Australia; Canada; Latin America; Europe (including the United Kingdom); Asia (including Japan, Korea, China and India); and the Middle East, with the benefit of local knowledge. The Fund may invest in developed or developing market countries, including those considered to be "frontier" market countries (i.e., those that are smaller, less developed and less accessible developing market countries). Under normal market conditions, the Fund will provide exposure to investments that are economically tied to at least three different countries. The equity securities in which the Fund invests are principally common stocks and preferred stocks. The Fund also may invest in exchange-traded funds (ETFs) to obtain exposure to equity investments in local markets. The Fund may, from time to time, have significant positions in particular sectors such as financials. The Fund may also invest a portion of its assets in cash, which may be in U.S. dollars or foreign currencies. The Fund may enter into certain derivative transactions, principally currency forward contracts; currency futures contracts; equity futures contracts (including equity index futures contracts); and options, including equity options (including equity index options). The use of these derivative transactions may allow the Fund to obtain net long or short exposures to select instruments, currencies or countries. These derivatives may be used to enhance Fund returns, increase liquidity, gain exposure to certain instruments or markets in a more efficient or less expensive way and/or hedge risks associated with its other portfolio investments. When choosing equity investments for the Fund, the investment manager applies a research driven, "bottom up," fundamental long-term approach, focusing on the market price of a company's securities relative to the investment manager's evaluation of the company's long-term earnings, asset value and cash flow potential. The Fund seeks to invest in companies that the investment manager considers to be financially strong with favorable growth potential and sustainable competitive advantages. The investment manager may also consider, among other factors, a company's price/earnings ratio, profit margins and liquidation value.
Fund Top Holdings (02/02/17):
| | | |
| --- | --- | --- |
| Symbol | Name | Weight |
| 700 | TENCENT HOLDINGS LTD | 2.79% |
| BPOST | BPOST SA | 2.55% |
| EPI | WISDOMTREE INDIA EARNINGS FUND | 2.13% |
| ABI | ANHEUSER BUSCH INBEV SA/NV | 2.13% |
| 005930 | SAMSUNG ELECTRONICS CO LTD | 2.02% |
| INDA | ISHARES MSCI INDIA ETF | 1.99% |
| SU | SCHNEIDER ELECTRIC SE | 1.74% |
| 2330 | TAIWAN SEMICONDUCTOR MANUFAC | 1.72% |
| SAN | SANOFI | 1.69% |
| SCC/F | SIAM CEMENT PUB CO FOR REG | 1.66% |
Geographic Exposure (02/02/17): 
| | |
| --- | --- |
| EUROPE | 44.56% |
| ASIA | 40.41% |
| NORTH AMERICA | 8.46% |
| MID-EAST/AFRICA | 2.39% |
| L. AMERICA/CARIBBEAN | 2.10% |
| AUSTRALIA/NZL | 1.90% |
| CASH & CASH EQUIVALENTS | 0.17% |
Useful Links:
FLIO Home Page
Category: Equties> International Equities> International Broad
ETFtrack comment:
Here is a comment from Patrick O'Connor, Global Head of ETFs for Franklin Templeton Investments:
"The launch of Franklin Liberty International Opportunities ETF marks our first actively managed international ETF and continuing expansion of our LibertyShares offerings. With over 75 percent of the world's GDP coming from countries outside the U.S., investing internationally can provide portfolio diversification, which can reduce overall risk. As we believe successful international investing can benefit from combining a global investment perspective with local presence and insights, we are leveraging fundamental research from our local asset management and emerging markets teams around the world in managing this new ETF."