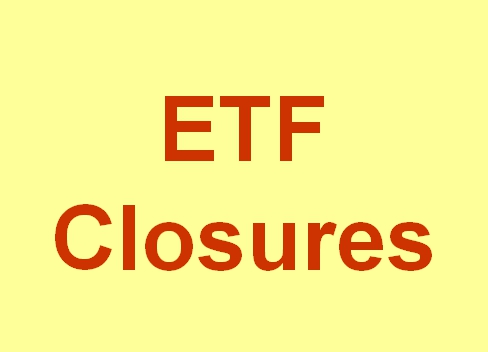 After careful consideration, the Board of Trustees of Exchange Traded Concepts Trust has determined to close and liquidate the CrowdInvest Wisdom ETF (NYSE Arca: WIZE). Exchange Traded Concepts, LLC (ETC) serves as the investment adviser and Vident Investment Advisory, LLC serves as the sub-adviser to the Fund.
The Fund will be closed to orders for new creation units as of September 19, 2016, and the last day of trading of the Fund's shares on the NYSE Arca will be September 27, 2016. From September 28, 2016 through September 30, 2016, shareholders may only be able to sell their shares to certain broker-dealers, and there is no assurance that there will be a market for Fund shares during that time period. Customary brokerage charges may apply to such transactions. The Fund will liquidate on or around September 30, 2016 (Liquidation Date).  For the ordinary income distribution, the ex-date will be September 23, 2016, the record date will be September 27, 2016 and the pay date will be September 28, 2016.
On or about September 19, 2016, the Fund will be liquidating its portfolio assets. This will cause the Fund to increase its cash holdings and deviate from the investment objective and strategies stated in the Fund's prospectus.
On or about the Liquidation Date, the Fund will liquidate its assets and distribute cash pro rata to all remaining shareholders. These distributions are taxable events. In addition, these payments to shareholders will include accrued capital gains and dividends, if any. As calculated on the Liquidation Date, the Fund's net asset value will reflect the costs of closing the Fund. Once the distributions are complete, the Fund will terminate.