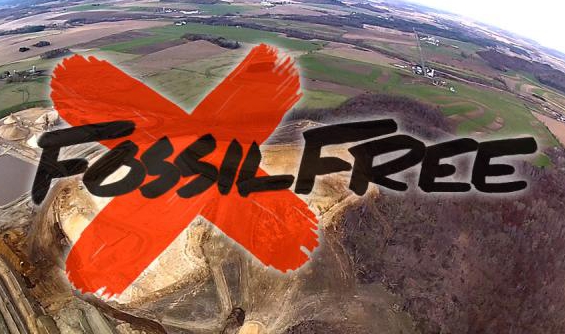 Etho Capital in partnership with Factor Advisors, a subsidiary of ETF Managers Group, begun trading the Etho Climate Leadership U.S. ETF (NYSE Arca: ETHO) on Thursday, November 19, 2015.
Here is a synopsis of the new ETF:
FUND INFORMATION:
| | |
| --- | --- |
| Symbol: ETHO | Exchange: NYSE Arca |
| Name: Etho Climate Leadership U.S. ETF    | Net Expense Ratio: 0.75% |
FUND OBJECTIVE:
The Etho Climate Leadership U.S. ETF seeks to provide investment results that, before fees and expenses, correspond generally to the total return performance of the Etho Climate Leadership Index – US.
REFERENCE INDEX:
The Etho Climate Leadership Index – US was created by Etho Capital, LLC (Index Provider) and tracks the performance of the equity securities of a diversified set of U.S. companies that are leaders in their industry with respect to their carbon impact. "Carbon impact" is calculated based on the total greenhouse gas (GHG) emissions from a company's operations, fuel use, supply chain and business activities, divided by the company's market capitalization. The Index primarily includes each company with a carbon impact at least 50% better (i.e., lower) than the average carbon impact for a given company's industry (Carbon Leaders). The Index generally excludes companies in industries or sub-industries or specific companies that are broadly associated with negative environmental, social, or corporate governance (ESG)  profiles, as described below. The Index Provider created the Index to identify a diverse portfolio of companies with a carbon impact at least 50% better than commonly used broad-based securities indices.
Construction of the Index begins with the universe of U.S. companies with a minimum market capitalization of $100 million. "U.S. companies" are defined as companies whose equity securities are principally listed and traded on a U.S. securities exchange and who either have their headquarters located in the U.S. or who derive at least 30% of their revenues from sales in the U.S. The carbon impact of each such company and its industry average is calculated by the Index Provider based on data provided by Trucost Plc. The universe of U.S.-listed companies is then screened by the Index Provider to include only companies that are Carbon Leaders.
The Index universe is further screened to generally exclude:
(i) all companies in the energy sector,
(ii) all companies in the tobacco, aerospace and defense industries, and
(iii) all companies in the gambling, gold and silver sub-industries.
Additionally, the Index excludes certain companies generally considered by certain non-governmental organizations (NGOs) as having a negative environmental sustainability impact (e.g., due to deforestation activities) and includes certain companies identified by the Index Provider whose products produce sufficient downstream sustainability benefits to outweigh the companies' exclusion based on the above criteria (e.g., solar panel  manufacturers).
The Index is reconstituted annually in November. At the time of each reconstitution, the companies in the Index are equal weighted. The Index is not limited to a minimum or maximum number of constituents; rather, it includes all companies meeting the eligibility criteria for inclusion in the Index. The Index may include companies of any market capitalization, including small capitalization companies. The Index Provider anticipates that the Index will generally include between 400 and 430 companies. As of October 6, 2015, the Index included the securities of 400 companies with minimum and maximum market capitalizations of $112 million and $629 billion, respectively.
Top Holdings (11/19/15):

| | | |
| --- | --- | --- |
| NFLX | Netflix Inc. |  0.56% |
| MTB | M & T Bank Corp. | 0.49% |
| ERII | Energy Recovery Inc. | 0.40% |
| GPN | Global Payments Inc. | 0.40% |
| TSS | Total System Services Inc. |  0.38% |
| EXPE | Expedia Inc. |  0.38% |
| VMC | Vulcan Materials Company |  0.38% |
| INCY | Inctye Corp. |  0.38% |
| AYI | Acuity Brands Inc. |  0.38% |
| CYT | Cytec Industries Inc. |  0.38% |
Useful Links:
ETHO Home Page
ETFtrack comment:
ETHO is the 1st broad based, diversified, socially responsible and fossil-free ETF that does not have exposure to the energy sector on the New York Stock Exchange.
"Investors of all ages are increasingly concerned about climate change, but younger investors are especially focused on aligning their portfolios with their long-term sustainability because they have the most to lose from the ripple effects of a rapidly warming world. At Etho Capital, our goal is to empower everyone to invest in climate sustainability and social responsibility while gaining competitive financial returns. The ETHO ETF combines all these elements and makes them accessible to the full spectrum of investors, ranging from large institutions to college students investing for the first time.", said Ian Monroe, Co-Founder, President and Chief Sustainability Officer of Etho Capital, as well as the Founder of Oroeco (oroeco.com) and a Lecturer on climate change and life cycle assessment science at Stanford University.