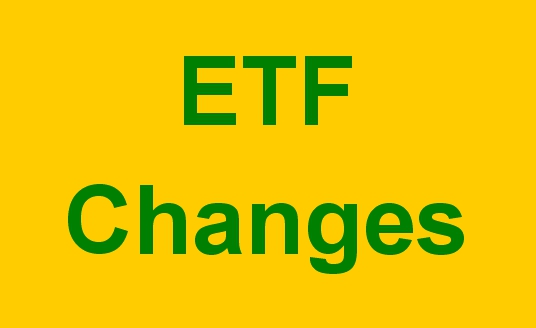 AdvisorShares, a leading sponsor of actively managed ETFs, announced today that Dorsey, Wright & Associates (DWA), a Nasdaq Company, will assume sub-advisor responsibilities of the AdvisorShares WCM/BNY  Mellon Focused Growth ADR ETF (NYSE Arca: AADR) on September 1, 2016. On that date, the fund will be subsequently renamed the AdvisorShares Dorsey Wright ADR ETF, and will retain the AADR ticker symbol.
John G. Lewis, CMT, senior vice president and senior portfolio manager of DWA will serve as the lead portfolio manager of AADR. BNY Mellon, the world's largest depositary for American Depositary Receipts (ADRs) will continue to provide their expertise to the portfolio management and to all other market intermediaries. In pursuing its investment strategy, DWA will continue AADR's investment objective that seeks long-term capital
appreciation above international benchmarks including its primary benchmark, the BNY Mellon Classic ADR Index, as well the MSCI EAFE Index, which is the active ETF's secondary benchmark.
AADR's investment focus will follow the portfolio manager's core philosophy of relative strength investing, which involves buying securities – domestically traded ADRs – that have appreciated in price more than other securities within its investment universe and holding those ADRs until they sufficiently underperform. In doing so, DWA employs their proprietary macroeconomic sector ranking and individual stock rotation methodology. AADR's systematic investment process refrains from using fundamental company data and is based entirely on the market movement of international companies, which measures current sector and industry group allocation to order to keep a diversified underlying portfolio. While no consideration is given to developed and emerging markets, AADR will allocate between the two depending on global price trends. The portfolio manager ultimately constructs a concentrated portfolio of 30-50 equities that demonstrate favorable relative strength characteristics.
"Dorsey, Wright and Associate's well-established expertise and track record of industry-leading technical investing is evident, particularly in their international equity approach that will be employed in AADR," said Noah Hamman chief executive officer of AdvisorShares. "We believe the transition from one accomplished portfolio manager to another will benefit both current and prospective AADR shareholders, providing an offering that will continue to seek both better relative and risk-adjusted returns than its international benchmarks within a fully transparent and operationally efficient ETF structure."
"Financial advisors continue to gravitate towards the innovation and flexibility that ETFs provide," added Tom Dorsey, founder of DWA. "We are excited to partner with AdvisorShares on AADR as our latest ETF offering. And in particular, we look forward to be part of this next evolutionary phase for the marketplace, where we are able to package our active portfolio management within a fully transparent ETF structure." "Our technical investment process employed in AADR reflects our relative strength philosophy," said Mr. Lewis. "We utilize a proprietary approach that is entirely systematic and seeks to remove any human emotion from the decision process, which helps allow us to execute our established investment process through all types of market environments. We believe that our international equity approach has long-provided an investment solution to our clients and we now look forward to delivering that same expertise through AADR and the structural benefits of an actively managed ETF."