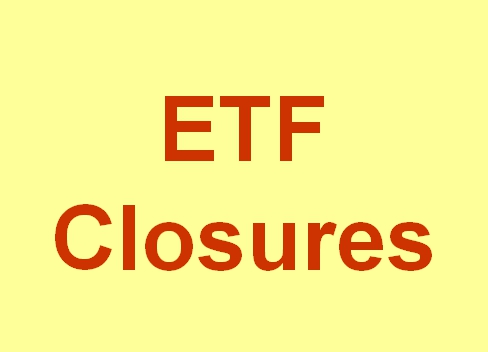 ALPS Advisors, Inc., acquired by SS&C, today announced The Fund – Workplace Equality Portfolio (NYSE ARCA: EQLT) will close to new investors on April 25, 2019 and liquidate on April 29, 2019.
The decision to close the Fund was made by the ALPS ETF Trust's Board of Trustees after consultation with ALPS Advisors, Inc., the investment adviser to the Fund. On consideration of the Fund's inability to attract significant market interest since the Fund's inception, its future viability as well as prospects for growth of the Fund's assets in the foreseeable future, the Board determined that it was in the best interests of the Fund and its shareholders to liquidate the Fund's shares, which are listed on the NYSE ARCA. The last day of trading for the Fund is scheduled to be Friday, April 26, 2019.

The Fund will immediately begin the process of closing down and liquidating its portfolio, which will increase the Fund's cash holdings notwithstanding the Fund's investment objective and strategies. From March 5, 2019 to April 26, 2019, shareholders may be able to sell their shares of the Fund, but there can be no assurance that there will be a market for the Fund's shares.
Any person holding shares in the Fund as of the liquidation date will receive a cash distribution equal to the net asset value of their shares. Shareholders receiving this cash distribution will not incur transaction fees in connection with this distribution or the liquidation of their shares in the Fund. A portion of the distribution may represent an ordinary income dividend or a capital gain distribution.