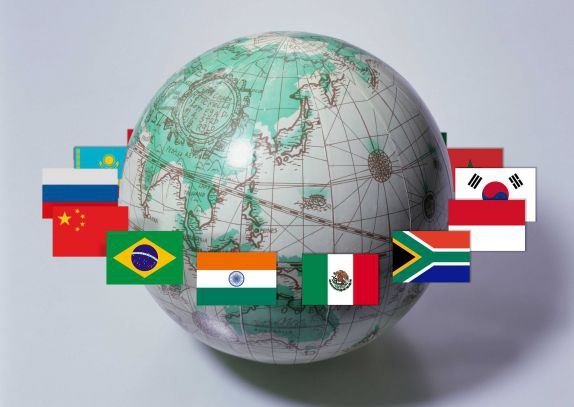 Direxion begun trading a new Bull 3x Emerging Market Bond ETF, the Direxion Daily Emerging Markets Bond Bull 3X Shares (NYSE Arca: EMBU) on Thursday, August 17, 2017. Here is a synopsis of the new ETF:
FUND INFORMATION:
| | |
| --- | --- |
|  Symbol: EMBU  | Exchange: NYSE Arca  |
|  Name: Direxion Daily Emerging Markets Bond Bull 3X Shares  |  Net Expense Ratio: 1.07% |
FUND OBJECTIVE:
The Direxion Daily Emerging Markets Bond Bull 3X Shares seeks daily investment results, before fees and expenses, of 300% of the performance of the J.P. Morgan EMBI Global Core Index.
There is no guarantee the fund will meet its stated investment objectives.
REFERENCE INDEX:
The J.P. Morgan EMBI Global Core Index is a U.S. Dollar-denominated emerging markets debt index that tracks the total return performance of actively-traded external debt instruments in emerging market countries.
An emerging market country's external debt is the total debt owed to foreign creditors, such as to banks, foreign governments, or international financial institutions like the International Monetary Fund or the World Bank. In contrast, the internal debt is owed to domestic creditors. The Index limits the weights of countries with higher outstanding debt and increases the weights of countries with lower outstanding debt. The Index includes both fixed-rate and floating-rate instruments issued by sovereign and quasi-sovereign entities from Index-eligible countries. Quasi-sovereign entities are entities whose securities are either 100% owned by their respective governments or subject to a 100% guarantee that does not rise to the level of constituting the full faith and credit of such governments. Only those instruments which:
(i) are denominated in U.S. Dollars;
(ii) have a current face amount outstanding of $1 billion or more;
(iii) have at least two years until maturity;
(iv) are able to settle internationally through Euroclear or another institution domiciled outside the issuing country; and
(v) have bid and offer prices that are available on a daily and timely basis, are considered for inclusion in the Index.
The Index consists of both investment-grade and non-investment-grade bonds (junk bonds). Convertible bonds are not eligible for inclusion in the Index. The Index is rebalanced monthly on the last business day of the month.
As of August 14, 2017, the Index included 374 constituents from the following 55 countries: Angola, Argentina, Azerbaijan, Bolivia, Brazil, Chile, China, Colombia, Costa Rica, Cote D'Ivoire, Croatia, Dominican Republic, Ecuador, Egypt, El Salvador, Ethiopia, Gabon, Ghana, Hungary, India, Indonesia, Iraq, Jamaica, Jordan, Kazakhstan, Kenya,Lebanon, Lithuania, Malaysia, Mexico, Mongolia, Morocco, Nigeria, Oman,Pakistan,Panama,Paraguay, Peru, Philippines, Poland, Romania, Russia, Senegal, Serbia, Slovak Republic, South Africa, Sri Lanka, Trinidad and Tobago, Tunisia, Turkey, Ukraine, Uruguay, Venezuela, Vietnam, and Zambia and the Index's five highest weighted countries were Mexico, Indonesia, Russia, Turkey and Philippines.
Index Country Weightings (07/31/17):
| | |
| --- | --- |
| Mexico |  6.03% |
| Indonesia |  4.96% |
| Turkey |  4.55% |
| Russia |  4.44% |
| Philippines |  3.99% |
| China |  3.86% |
| Argentina |  3.76% |
| Brazil |  3.72% |
| Colombia |  3.43% |
| Hungary |  3.38% |
Useful Links:
EMBU Home Page
ETFtrack Comment:
Here is a comment from Sylvia Jablonski, Managing Director at Direxion:
"Emerging market bonds can offer the opportunity to gain higher yield and return, which has been the case recently. Traders often look to emerging market bonds as a means to support or express bullish views on the prospect for growth and development of these nations."