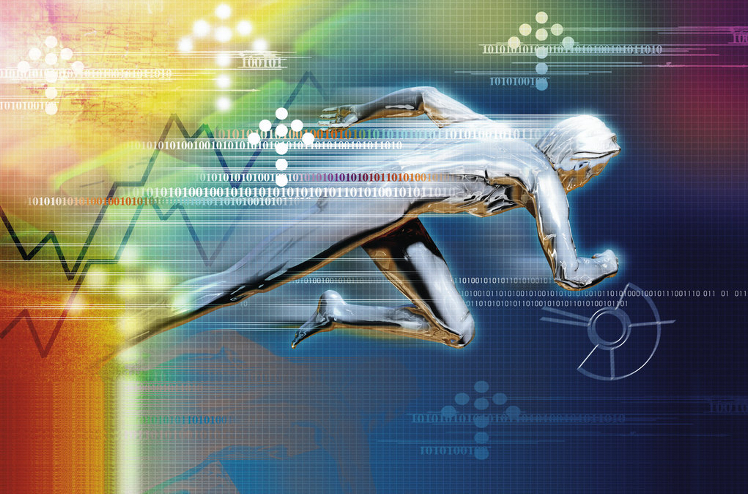 ALPS Advisors, begun trading a new Disruptive Technologies ETF, the ALPS Disruptive Technologies ETF (Cboe: DTEC), on Friday, December 29, 2017. Here is a synopsis of the new ETF:
FUND INFORMATION:
| | |
| --- | --- |
| Symbol: DTEC | Exchange: CBOE |
| Name: ALPS Disruptive Technologies ETF | Net Expense Ratio: 0.50% |
FUND OBJECTIVE:
The ALPS Disruptive Technologies ETF seeks investment results that correspond (before fees and expenses) generally to the performance of its underlying index, the Indxx Disruptive Technologies Index.
REFERENCE INDEX:
The Indxx Disruptive Technologies Index utilizes a rules-based methodology developed by Indxx, LLC (Index Provider), which is designed to identify the companies using disruptive technologies in each of 10 thematic areas:
1. Healthcare Innovation,
2. Internet of Things,
3. Clean Energy and Smart Grid,
4. Cloud Computing,
5. Data and Analytics,
6. FinTech,
7. Robotics and Artificial Intelligence,
8. Cybersecurity,
9. 3D Printing, and
10. Mobile Payments
Companies using disruptive technologies are those that are entering traditional markets with new digital forms of production and distribution, seek to disrupt an existing market and value network, displace established market-leading firms, products and alliances and increasingly gain market share.The Underlying Index is compiled by the Index Provider and may be comprised of U.S. and non-U.S. companies, including foreign and emerging markets companies.
In order to be eligible for inclusion in the Underlying Index's Index Universe, a company's stock must be traded on one or more major global securities exchanges, have a minimum market capitalization of at least $500 million, and have a 6 month minimum average daily trading volume of $2 million, and the company must derive a minimum of 50% of its revenue from a single Theme. All equity securities meeting the above criteria are selected for inclusion in the Index Universe.From the Index Universe, the Underlying Index methodology selects ten stocks in each Theme according to proprietary quantitative and qualitative factors. The eligible stocks that are selected for inclusion in the Index's portfolio are equally weighted.The Underlying Index is reconstituted annually on the third Friday of September and rebalanced quarterly. The Index Provider will review the Themes every 3 years for inclusion in the Index Methodology based on a proprietary, rules-based research process. The particular Themes, as well as the number of Themes, included in the Index Methodology are subject to change in the Index Provider's discretion based on such review.
FUND TOP 10 HOLDINGS (12/28/17):
| | | |
| --- | --- | --- |
| Gemalto NV | GTO NA | 1.51% |
| CYBERDYNE Inc. | 7779 JP | 1.25% |
| Xinjiang Goldwind Science Technology Co. Ltd | 2208 HK | 1.23% |
| iRobot Corp. | IRBT | 1.15% |
| LendingClub Corp. | LC | 1.13% |
| NETGEAR Inc. | NTGR | 1.11% |
| Vestas Wind Systems AS | VWS DC | 1.09% |
| China Longyuan Power Group Corp. Ltd. | 916 HK | 1.08% |
| LendingTree Inc. | TREE | 1.07% |
| Arista Networks Inc. | ANET | 1.07% |
Useful Links:
DTEC Home Page
ETFtrack comment:
Here is a comment from Mike Akins, Senior Vice President, Director of ETFs at ALPS Advisors:
"ALPS is proud to be launching one of the first ETFs that offers investors exposure to so many investment themes within a single product. We also look forward to our new index provider relationship with Indxx. As an innovative firm and leaders in the thematic space, we believe the index effectively targets the immense potential offered by disruptive technologies over the coming years and decades."