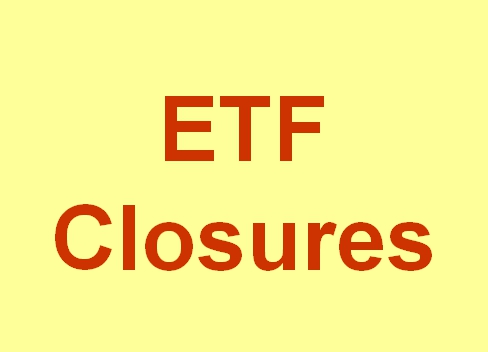 Deutsche Asset & Wealth Management (Deutsche AWM) announced that its Deutsche X-trackers US ETF platform, with approximately USD 20 billion in assets, will close and liquidate the Deutsche X-trackers Solactive Investment Grade Subordinated Debt ETF (SUBD) and the Deutsche X-trackers Regulated Utilities ETF (UTLT), representing less than 0.1% of assets.
Trading will cease on September 9, 2015, at the close of the NYSE Arca exchange at 4:00 PM EST. Creations and redemptions will be accepted until that time. Proceeds of the liquidations are scheduled to be sent to shareholders on or about September 21, 2015. When each ETF commences liquidation of its portfolio securities, each ETF may hold cash and securities that may not be consistent with the ETF's investment objective and strategy. During this period, each ETF is likely to incur higher tracking error than is typical for the ETF.
Shareholders may sell their holdings of a ETF on the NYSE until the market close on September 9, 2015, and may incur typical transaction fees from their broker-dealer. At the time the liquidation of the ETFs is complete, shares of the ETFs will be individually redeemed.
For investors that still hold shares after the close of the market on September 9, 2015, each ETF will redeem its shares for cash at the ETF's liquidation net asset value. Shareholders generally will recognize a capital gain or loss on the redemptions. The ETFs may or may not, depending upon each ETFs circumstances, pay one or more dividends or other distributions prior to or along with the redemption payments.