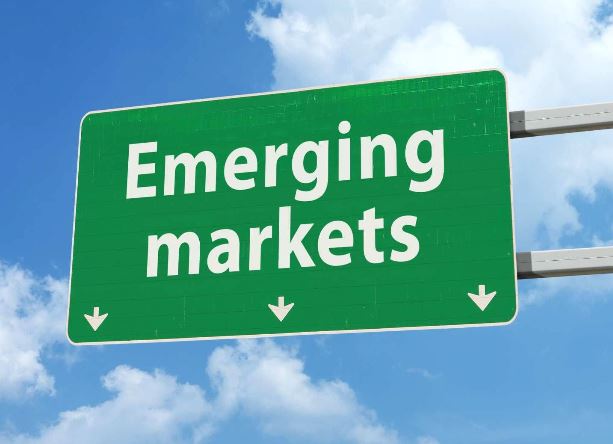 VictoryShares begun trading a new EM High Div Volatility Wtd ETF, the VictoryShares Emerging Market High Div Volatility Wtd ETF (Nasdaq: CEY) on Thursday, October 26, 2017. Here is a synopsis of the new ETF:
FUND INFORMATION:
| | |
| --- | --- |
|  Symbol: CEY | Exchange: NASDAQ  |
|  Name: VictoryShares Emerging Market High Div Volatility Wtd ETF   |  Net Expense Ratio: 0.50% |
FUND OBJECTIVE:
The VictoryShares Emerging Market High Div Volatility Wtd ETF seeks to provide investment results that track the performance of the CEMP Emerging Market High Dividend 100 Volatility Weighted Index before fees and expenses.
REFERENCE INDEX:
The CEMP Emerging Market High Dividend 100 Volatility Weighted Index combines fundamental criteria with individual security risk control achieved through volatility weighting of individual securities. The Index follows a rules-based methodology to construct its constituent securities:
1. The Index universe begins with the stocks included in the CEMP Emerging Market 500 Volatility Weighted Index, a volatility weighted index comprised of the 500 largest emerging market companies by market capitalization with positive earnings in each of the 4 most recent quarters.
2. The Index identifies the 100 highest dividend yielding stocks in the CEMP Emerging Market 500 Volatility Weighted Index.
3. The 100 stocks are weighted based on their daily standard deviation (volatility) of daily price changes over the last 180 trading days. Stocks with lower volatility receive a higher weighting and stocks with higher volatility receive a lower weighting.
The Index considers emerging market companies to be those that are organized or domiciled in an emerging market country and whose stock principally trades on a foreign exchange. Emerging markets are generally those with a less-developed economy and per capita income significantly lower than the U.S. or other developed countries. Representative emerging market countries include China (Asia), Brazil (South America), Russia (Europe and Asia), India (Asia) and Egypt (Africa).
The Index is reconstituted every March and September (based on information as of the prior month-end) and is adjusted to limit exposure to any particular country to 20% and any particular sector to 25%. The Index may include fewer than 100 stocks depending on the number of companies meeting the Index's criteria.
The Fund seeks to track the returns of the Index before fees and expenses by employing, under normal circumstances, a "sampling" process to invest in a representative sample of stocks included in the Index. The Fund's portfolio managers select these stocks using a statistical optimization process designed to produce investment characteristics that closely approximate those of the Index. At times, the Fund may invest in other investment companies, including ETFs, in order to access a particular asset class or market.
Top 10 Holdings (10/26/17):
| | |
| --- | --- |
|  DIGI MK |  DIGI.COM BHD |
|  2892 TT |   FIRST FINANCIAL HOLDING C |
|   2891 TT |  CTBC FINANCIAL HOLDING CO |
|  YTL MK |  YTL CORP BHD |
|  4904 TT |  FAR EASTONE TELECOMMUNICA |
|  MAY MK |  MALAYAN BANKING |
|  GLOW TB |  GLOW ENERGY PCL |
|  2883 TT |  CHINA DEVELOPMEN |
|  2886 TT |  MEGA FINANCIAL H |
|  3045 TT |  TAIWAN MOBILE CO |
Useful Links:
CEY Home Page
Category: Equities> Emerging Equity Markets> EM Dividend/Income
ETFtrack Comment:
Here is a comment from Mannik Dhillon, President, VictoryShares and Solutions:
"Investors seeking income now have the option to further diversify their portfolios with dividend-yielding emerging market stocks. With many emerging market companies currently out-yielding their U.S. counterparts, we believe it's an appropriate time to consider a risk conscious, tax efficient approach to investing in high income-producing emerging market equities."
ABOUT VICTORY CAPITAL
Victory Capital is an integrated multi-boutique asset management firm, headquartered in Cleveland, Ohio. As of September 30, 2017, the firm had approximately $59 billion in assets under management and advisement.Victory Capital is comprised of 10 autonomous investment franchises, each with an independent culture and investment approach. The franchises are supported by a robust distribution and operational platform, allowing them to focus solely on investment management.
Victory Capital provides investment advisory services to institutional clients including corporations, non-profits, public funds, Taft-Hartley and sub-advisory clients through separate accounts and commingled funds. Through its intermediary channel, Victory Capital also offers retail and retirement clients mutual funds and ETFs as well as separately managed accounts through wrap fee programs and access to its investment models through unified managed accounts.