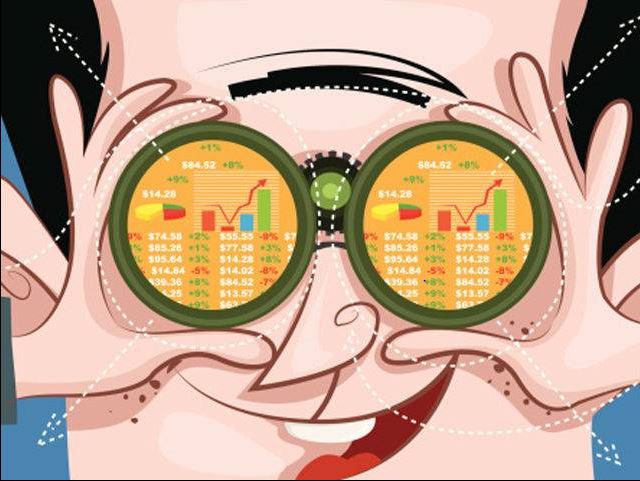 Saba, begun trading a new ETF of Closed End Funds, the Saba Closed-End Funds ETF (Bats: CEFS), on Tuesday, March 21, 2017. Here is a synopsis of the new ETF:
FUND INFORMATION:
| | |
| --- | --- |
| Symbol: CEFS  | Exchange: BATS |
| Name: Saba Closed-End Funds ETF | Net Expense Ratio: 2.42% |
FUND OBJECTIVE:
The Saba Closed-End Funds ETF is an actively managed ETF seeks to provide capital appreciation and dividend income.
In order to achieve  its  investment objective the fund  wil normally investi at least 80% of its net assets, plus the amount of any borrowings for investment purposes, in securities issued by closed-end funds. The Fund expects to invest in Underlying Funds operated by a diversified group of closed-end fund managers.
The Fund's sub-adviser, Saba Capital Management, L.P. (Sub-Adviser), uses an investment process that combines fundamental analysis, quantitative analysis and proprietary screening tools.  The Fund normally invests in Underlying Funds that primarily pursue high yield opportunities. Substantially all of the Underlying Funds in which the Fund invests will be exchange-traded. The Underlying Funds will have the flexibility to invest in a broad range of securities. The Underlying Funds may invest in securities with a range of maturities from short- to long-term. Substantially all of the Underlying Funds' assets may be invested in lower-rated securities, which may include securities having the lowest rating for non-subordinated debt instruments (i.e., rated C by Moody's Investors Service or CCC+ or lower by Standard & Poor's Ratings Services and Fitch Ratings) and unrated securities of equivalent investment quality. The Underlying Funds also may invest in equities, investment grade securities and unrated securities. The Underlying Funds may invest in mortgage-related and other assetbacked securities, loan participations, inflation-protected securities, structured securities, variable, floating, and inverse floating rate instruments and preferred stock, and may use other investment techniques, including investments in derivative instruments.
The Underlying Funds may also make short sales of securities or maintain a short position. The Fund may borrow for investment purposes. The Fund may also seek to hedge interest rate risk by engaging in short sales of U.S. Treasury securities and ETFs that seek to track the performance of bond indices or by entering into various types of derivatives transactions, including futures contracts, swaps (including total return swaps) and options (including swaptions).
Top Holdings (03/31/17):
| | | |
| --- | --- | --- |
| HYT.UN | BLACKROCK CORPORATE HIGH YIELD | 18.79% |
| IGD.UN | VOYA GLOBAL EQUITY DIVIDEND | 16.44% |
| GAM.UN | GENERAL AMERICAN INVESTORS | 10.42% |
| ADX.UN | ADAMS DIVERSIFIED EQUITY FUND | 8.21% |
| USA.UN | LIBERTY ALL STAR EQUITY FUND | 7.07% |
| HIO.UN | WESTERN ASSET HIGH INCOME OPPORTUNITY FUND | 5.02% |
| AOD.UN | ALPINE TOTAL DYNAMIC DIVIDEND | 4.93% |
| HYI.UN | WESTERN ASSET HIGH YIELD DEF | 4.59% |
| EAD.UA | WELLS FARGO INCOME OPPORTUNITIES FUND | 4.10% |
| GHY.UN | PRUDENTIAL GL SH DUR HI YLD | 3.36% |
Asset Class Exposure:
| | |
| --- | --- |
| Fixed Income CEFs | 55% |
| Equity CEFs | 45% |
Useful Links:
CEFS Home Page
ETFtrack comment:
Here is a comment from Boaz Weinstein, Founder and Chief Investment Officer at Saba:
"Many closed-end funds are trading at an attractive discount to their net asset value. In an environment where investors are searching for yield, we believe closed-end funds offer high income and
a margin of safety due to the discount."
About Saba Capital Management, L.P.:
Saba is an Investment Adviser founded in 2009. The firm manages over $1.6bn across three primary strategies: Closed-End Funds, Credit Relative Value and Tail Hedge. Saba's investors are predominately institutions and include corporate pensions, public pensions, foundations, endowments, fund of funds and family offices. The heritage of the firm dates back to 1998 at Deutsche Bank where Saba's CIO, Boaz Weinstein, founded one of the largest proprietary trading groups on Wall Street, known as Saba Principal Strategies. The senior members of Saba Principal Strategies spun off together to begin Saba Capital. The firm is headquartered in the historic Chrysler Building in New York with an investment office in London.