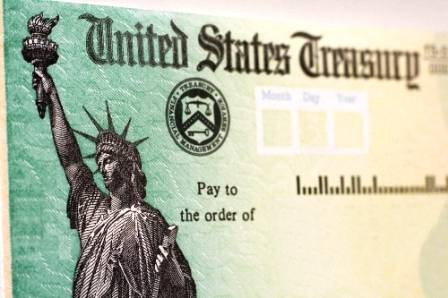 Arrow Funds, begun trading a new US Fixed Income ETF, the Arrow Reserve Capital Management ETF (Bats: ARCM), on Friday, March 31, 2017. Here is a synopsis of the new ETF:
FUND INFORMATION:
| | |
| --- | --- |
| Symbol: ARCM    | Exchange: BATS |
| Name:  Arrow Reserve Capital Management ETF | Net Expense Ratio: 0.38% |
FUND OBJECTIVE:
The  Arrow Reserve Capital Management ETF is an actively managed fund which seeks to preserve capital while maximizing current income.
The Fund invests in a variety of domestic (US) fixed income securities. The Fund will invest in fixed income instruments with a dollar-weighted average effective maturity of 0 to 2 years issued by  U.S. Dollar-denominated issuers, including mortgage – or asset-backed securities, rated Baa- or higher by Moody's Investors Service, Inc. (Moody's), or equivalently rated by Standard & Poor's Ratings Services (S&P) or Fitch, Inc. (Fitch), or, if unrated, determined by the Sub-Advisor to be of comparable quality. The Fund may also invest in interest rate futures and forwards. The Fund's investments in interest rate futures and forward contracts attempt to gain exposure to a particular group of securities or asset class without actually purchasing those securities or investments, or to hedge interest rate risk.
In selecting investments for purchase and sale, the Fund's Sub-Advisor, Halyard Asset Management LLC, attempts to maximize income by identifying securities that offer an acceptable yield for a  given level of  credit risk and maturity. The Sub-Advisor attempts to identify short duration securities that offer a comparably better return potential and yield than money market funds. The Fund is not a money market fund and is more risky than a money market fund. The Sub-Advisor may retain securities if the rating of the security falls below investment grade (junk bond), and the Sub-Advisor deems retention of the security to be in the best interests of the Fund. The average effective duration of the Fund will vary based on the Sub-Advisor's forecast for interest rates and will normally not exceed 18 months.
Duration is  a  measure used to determine the sensitivity of a security's price to changes in interest rates. The longer a security's duration, the more sensitive it will be to changes in interest rates. The dollar-weighted average portfolio maturity of the Fund is normally not expected to exceed 3 years.
Fund Top Holdings (04/10/17):
| | |
| --- | --- |
| UNITED STATES TREAS BILLS | 25.11% |
| UNITED STATES TREAS BILLS | 22.56% |
| UNITED STATES TREAS BILLS | 5.53% |
| NORFOLK SOUTHERN CORP | 2.14% |
| AT&T INC | 2.14% |
| CAPITAL ONE NATL ASSN VA | 2.14% |
| BB&T CO GLOBAL BK MTN | 2.13% |
| DISNEY WALT CO MTNS BE | 2.13% |
| PFIZER INC | 2.13% |
| AMGEN INC | 2.05% |
Useful Links:
ARCM Home Page
ETFtrack comment:
Here is a comment from Joseph Barrato, CEO and Director of Investment Strategy at Arrow:
"The current market environment has heightened the demand for compelling cash management strategies. ARCM should appeal to financial advisors and institutional investors, including funds of ETFs, who are looking for a choice beyond lower yielding money markets and non-yielding cash positions."