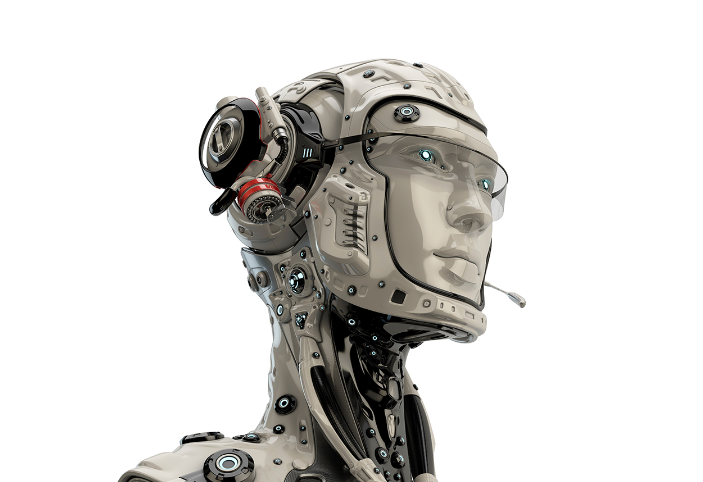 EquBot LLC, in partnership with ETF Managers Group, begun trading the world's first ETF powered by articificial intelligence (AI), the AI Powered Equity ETF (NyseArca: AIEQ), on Wednesday, October 18, 2017. Here is a synopsis of the new ETF:
FUND INFORMATION:
| | |
| --- | --- |
| Symbol: AIEQ    | Exchange: NYSE ARCA |
| Name: AI Powered Equity ETF  | Net Expense Ratio: 0.75% |
FUND OBJECTIVE:
The AI Powered Equity ETF is an actively managed ETF which seeks capital appreciation.
The fund invests primarily in equity securities listed on a U.S. exchange based on the results of a proprietary, quantitative model (the EquBot Model) developed by EquBot LLC (EquBot) that runs on the Watson platform.
EquBot, the Fund's sub-adviser, is a technology based company focused on applying artificial intelligence (AI) based solutions to investment analyses. As an IBM Global Entrepreneur company, EquBot leverages IBM's Watson AI to conduct an objective, fundamental analysis of U.S.-listed common stocks and real estate investment trusts (REITs) based on up to 10 years of historical data and apply that analysis to recent economic and news data.
Each day, the EquBot Model ranks each company based on the probability of the company benefiting from current economic conditions, trends, and world events and identifies approximately 30 to 70 companies with the greatest potential over the next 12 months for appreciation and their corresponding weights, while maintaining volatility (i.e., the range in which the portfolio's returns vary) comparable to the broader U.S. equity market. The Fund may invest in the securities of companies of any market capitalization. The EquBot model recommends a weight for each company based on its potential for appreciation and correlation to the other companies in the Fund's portfolio. The EquBot model limits the weight of any individual company to 10%. IBM's Watson AI is a computing platform capable of answering natural language questions by connecting large amounts of data, both structured (e.g., spreadsheets) and unstructured (e.g., news articles), and learning from each analysis it conducts (e.g., by recognizing patterns) to produce a more accurate answer with each subsequent question.
TOP 10 HOLDINGS (10/20/17):
| | | |
| --- | --- | --- |
| PENUMBRA INC | PEN | 4.64% |
| GENWORTH FINL INC | GNW | 4.58% |
| BOYD GAMING CORP | BYD | 4.48% |
| MEDNAX INC | MD | 3.82% |
| TRIUMPH GROUP INC NEW | TGI | 3.46% |
| SANTANDER CONSUMER USA HDG INC COM | SC | 3.39% |
| HCA HEALTHCARE INC | HCA | 3.37% |
| TEGNA INC | TGNA | 3.23% |
| HERTZ GOLBAL HOLDINGS INC | HTZ | 3.06% |
| FRANKLIN RES INC | BEN | 2.96% |

Useful Links:
AIEQ Home Page
ETFtrack comment:
Here is a comment from Chida Khatua, CEO and co-founder of EquBot LLC:
"ETFs have made beta 'smart,' but with AIEQ we're looking to make investing intelligent. EquBot AI Technology with Watson has the ability to mimic an army of equity research analysts working around the clock, 365 days a year, while removing human error and bias from the process. Machine learning is one of the most powerful applications of artificial intelligence. As powerful as many algorithms underlying expensive quantitative hedge funds and other vehicles might be, unless they're also built with AI and machine learning baked right in, mistakes can be propogated and opportunities for outperformance can be missed."
About EquBot LLC
EquBot LLC is an IBM Global Entrepreneur company specializing in creating solutions specifically designed to eliminate wealth-based discrimination throughout financial markets using innovative investment technology. EquBot was born during an MBA classroom discussion between the co-founders at the Haas School of Business at UC Berkeley.