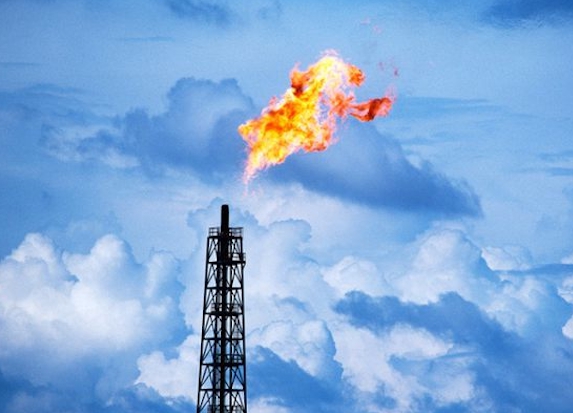 State Street Global Advisors (SSGA), begun trading the SPDR S&P 500 Fossil Fuel Free ETF (NYSE Arca: SPYX) on Thuesday, December 01, 2015.
Here is a synopsis of the new ETF:
FUND INFORMATION:
| | |
| --- | --- |
| Symbol: SPYX    | Exchange: NYSE Arca |
| Name: SPDR S&P 500 Fossil Fuel Free ETF   | Net Expense Ratio: 0.20% |
FUND OBJECTIVE:
The SPDR S&P 500 Fossil Fuel Free ETF seeks to provide investment results that, before fees and expenses, correspond generally to the total return performance of the S&P 500 Fossil Fuel Free Index.
REFERENCE INDEX:
The S&P 500 Fossil Fuel Free Index is designed to measure the performance of companies in the S&P 500 Index that are "fossil fuel free", which are defined as companies that do not own fossil fuel reserves.
For purposes of the composition of the Index, fossil fuel reserves are defined as economically and technically recoverable sources of crude oil, natural gas and thermal coal but do not include metallurgical or coking coal, which are used in connection with steel production.
The Index is a subset of the S&P 500 Index (Underlying Index), which serves as the initial universe of eligible securities for the Index. In constructing the Index, the initial universe is screened in an effort to exclude companies with any ownership of fossil fuel reserves, including for third-party and in-house power generation, as determined by publicly available information, such as annual reports and other company publications.
The Index is weighted by float-adjusted market capitalization. The Index is rebalanced quarterly after the close of business on the third Friday of March, June, September, and December. The rebalancing reference dates are after the close of the third Friday of February, May, August, and November, respectively. New additions to the Underlying Index are reviewed for inclusion in the Index each quarter, provided they have been added to the Underlying Index by the Index rebalancing reference dates. Fossil fuel reserve ownership information is updated annually in April and is first applied as part of the following June quarterly rebalancing.
As of September 30, 2015, the Index comprised 475 securities.
Index Top Holdings (10/31/15):

| | |
| --- | --- |
| Apple Inc | 3.81% |
| Microsoft Corp | 2.52% |
| General Electric Co. | 1.80% |
| Johnson & Johnson | 1.64% |
| Wells Fargo & Co | 1.51% |
| Berkshire Hathaway B | 1.46% |
| Amazon.com Inc | 1.46% |
| JP Morgan Chase & Co | 1.44% |
| Facebook Inc | 1.38% |
| Alphabet inc A | 1.27% |
Index Top Sectors (10/31/15):
| | |
| --- | --- |
| Information Technology | 22.00% |
| Financials | 17.10% |
| Health Care | 15.40% |
| Consumer Discretionary | 13.90% |
| Industrials | 10.60% |
| Consumer Staples | 10.30% |
| Materials | 3.00% |
| Utilities | 2.70% |
| Energy | 2.50% |
| Telecommunication Services | 2.50% |
Useful Links:
SPYX Home Page
ETFtrack comment:
SPYX, is the first S&P 500 Fossil Fuel Free ETF rolled in US ETF Markets.
Here is a comment from James Ross, executive vice president and global head of SPDR Exchange Traded Funds at SSGA:
"Motivated by concerns surrounding climate change, a growing number of our clients are seeking solutions that can help them divest from fossil fuel reserves while maintaining their strategic asset allocations,"
"With the launch of SPYX, investors may be able to divest their US large cap allocations from fossil fuel reserves while benefitting from the liquidity, transparency and convenience of an ETF."