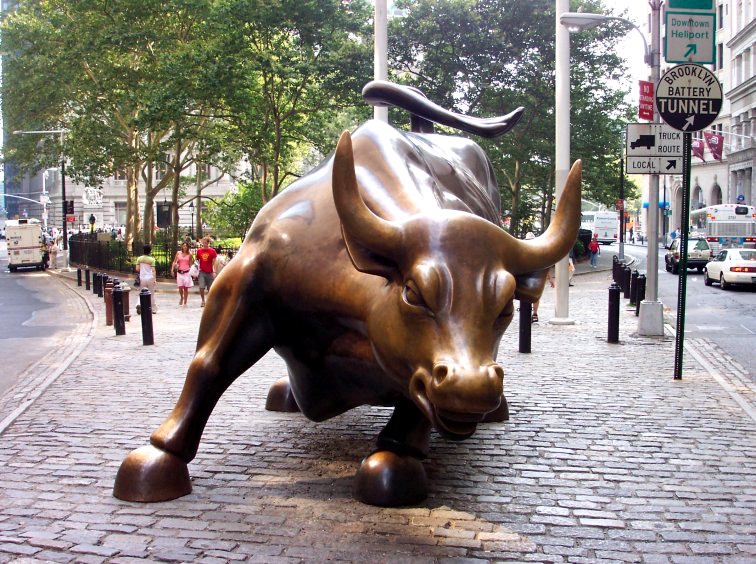 Alpha Architect begun trading the MomentumShares U.S. Quantitative Momentum ETF (BATS: QMOM) on Wednesday, December 02, 2015.
Here is a synopsis of the new ETF:
FUND INFORMATION:
| | |
| --- | --- |
| Symbol: QMOM | Exchange: BATS |
| Name: MomentumShares U.S. Quantitative Momentum ETF | Net Expense Ratio: 0.79% |
FUND OBJECTIVE:
The MomentumShares U.S. Quantitative Momentum ETF is an actively managed fund which under normal circumstances, the Fund seeks to achieve its investment objective by investing primarily in U.S. equity securities that the Empowered Funds, LL (Adviser) believes, based on quantitative analysis, have positive momentum. A "momentum" style of investing emphasizes investing in securities that have had higher recent total return performance compared to other securities.
The Fund may invest in securities of companies in any industry and of any market capitalization. Although the Fund generally expects to invest in companies with larger market capitalizations, the Fund may invest in small- and mid-capitalization companies. The Adviser utilizes a quantitative model to identify which securities the Fund might purchase and sell as well as opportune times for purchases and sales. While the Fund will invest in approximately 50 U.S. equity securities as determined by its quantitative momentum factors, the quantity of holdings in the Fund will be based on a number of factors, including the asset size of the Fund and the number of companies that satisfy the Adviser's quantitative measurements at any one time. The Fund's portfolio will be rebalanced to the Adviser's internal target allocations, developed pursuant to the Adviser's strategy described above, at least semi-annually.
The Fund is a non-diversified fund and therefore may invest a greater portion of its assets in the securities of one or more issuers than a diversified fund.
5-STEP INVESTMENT PROCESS:
1. Identify Investable Universe: universe generally consists of mid to large capitalization U.S. exchange traded stocks.
2. Generic Momentum Screen: screen stocks within universe on their past 12-month returns, ignoring the previous month.
3. Momentum Quality Screen: screen high momentum stocks on the "quality" of their momentum-focus on stocks with a "smoother" return path towards their high momentum status.
4. Momentum Seasonality Screen: take advantage of certain seasonal aspects applicable to momentum investing-this step determines the timing of rebalance.
5. Invest: seek to invest in stocks with the highest quality momentum.
Top Holdings (12/02/15):
| | | |
| --- | --- | --- |
| Symbol | Name | Weight |
| BYD | BOYD GAMING CORP | 2.05% |
| ASGN | ON ASSIGNMENT INC | 2.05% |
| ATVI | ACTIVISION BLIZZARD INC | 2.05% |
| ALGT | ALLEGIANT TRAVEL CO | 2.04% |
| AOS | SMITH A O | 2.00% |
| AZO | AUTOZONE INC | 1.98% |
| AAP | ADVANCE AUTO PARTS INC | 1.94% |
| AMSG | AMSURG CORP | 1.91% |
| ANAC | ANACOR PHARMACEUTICALS INC | 1.90% |
| BLUE | BLUEBIRD BIO INC | 1.83% |
Useful Links:
QMOM Home Page
ETFtrack comment:
Here is a comment from Wesley R. Gray, Founder and CIO of Alpha Architect:
"We believe our edge is robust: we design systematic investment programs that seek to exploit mispricing caused by irrational investors. "We invest the majority of our resources in research and development, with a focus on understanding how investor psychology affects stock prices. QMOM seeks to exploit the so-called momentum anomaly in a systematic, high-conviction, tax-efficient, and affordable way."
QMOM may be best suited for investors and advisors that want a concentrated exposure to what the Advisor believes are the stocks with the highest quality momentum. The Fund's Advisor adheres to a momentum investment philosophy and utilizes computer technology to minimize human biases, interpret past trends, and assess future prospects.