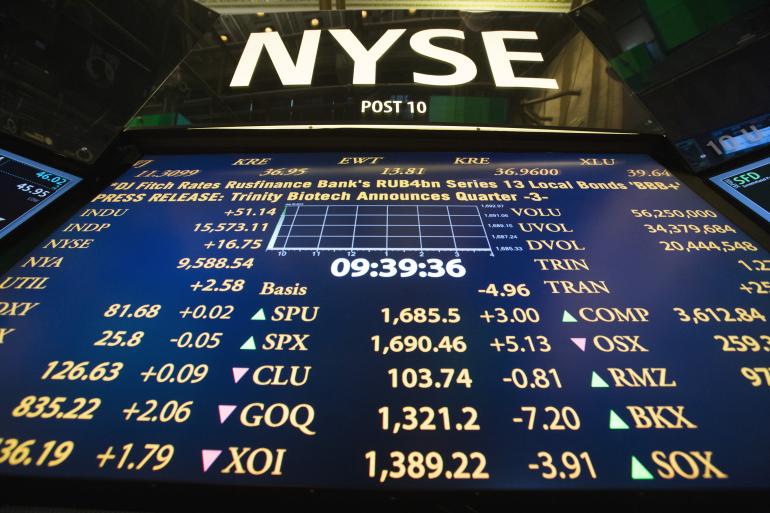 AdvisorShares, begun trading a new US Small Cap ETF, the AdvisorShares Cornerstone Small Cap ETF (Nyse Arca: SCAP) on Thursday, July 07, 2016.
Here is a synopsis of the new ETF:
FUND INFORMATION:
| | |
| --- | --- |
| Symbol: SCAP | Exchange: NYSE ARCA |
| Name: AdvisorShares Cornerstone Small Cap ETF | Net Expense Ratio: 0.90% |
FUND OBJECTIVE:
The AdvisorShares Cornerstone Small Cap ETF is an actively managed fund which seeks to achieve its investment objective by investing in a diversified group of U.S.-traded equity securities consisting of common and preferred stock, American Depositary Receipts (ADRs), and equity real estate investment trusts (REITs).
Under normal circumstances, the Fund invests at least 80% of its net assets (plus any borrowings for investment purposes) in small cap securities. The Fund's sub-advisor, Cornerstone Investment Partners, LLC, generally defines a small cap company as one having a market capitalization less than the market cap of the largest company in the Russell 2000 Index at the time of acquisition. In choosing securities of publicly-traded U.S. companies with market capitalization rankings between 1000 and 2800, the Sub-Advisor creates an investable universe of 1800 companies for the Fund similar to the components of the Index, but excluding the smallest 200 market capitalization securities in the Index. At each rebalance, individual sector weights in the Fund are targeted to be within the Index sector weight plus or minus 15%. Securities are targeted to be equally weighted within the sectors, but may shift with price movements.
The Sub-Advisor's investment philosophy is based on the view that the market often misprices fundamental improvements and is slow to recognize improving fundamentals, particularly in small cap stocks. The Sub-Advisor seeks to benefit from the volatility of small cap stocks by participating in upside volatility while reducing exposure to downside volatility. The Sub-Advisor generally intends to select stocks that satisfy 3 basic criteria:
(i) analysts have positively revised their forward looking estimates of the company's profitability and the company has generated earnings in excess of analyst expectations;
(ii) balance sheet strength; and
(iii) financial flexibility, as determined by measuring a company's ability to meet debt and capital expenditure requirements.
The 1800 companies included in the investable universe are ranked according to these criteria, and the most attractive companies are then considered for inclusion within the strategy, subject to the sector weight limitations described above and the Fund's investment objective.
Top Holdings (07/10/16):
| | | |
| --- | --- | --- |
| CBM | CAMBREX CORP | 0.92% |
| IPHI | INPHI CORP | 0.89% |
| SWHC | SMITH & WESSON HOLDING CORP | 0.89% |
| AMED | AMEDISYS INC | 0.88% |
| NSP | INSPERITY INC | 0.86% |
| EGBN | EAGLE BANCORP INC | 0.84% |
| SKYW | SKYWEST INC | 0.82% |
| LGND | LIGAND PHARMACEUTICALS | 0.80% |
| COR | CORESITE REALTY CORP | 0.74% |
| SONC | SONIC CORP | 0.70% |
Useful Links:
SCAP Home Page
Category: Equities> Regions> USA> US Size> US Small Cap