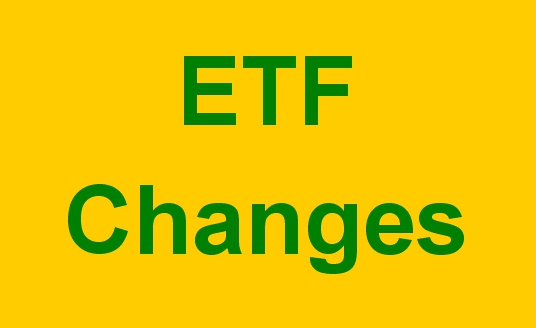 Global X Management Company LLC (Global X), the New York-based provider of exchange-traded funds (ETFs), today announced that it has entered into a definitive agreement to sell 100% of its fully diluted shares to Mirae Asset Global Investments Co., Ltd. (Mirae Asset), one of Asia's leading independent financial companies based in Seoul, Korea.
Mirae Asset is adding an anchor presence in the United States (Global X) to its existing ETF businesses in Canada (Horizons), Australia (BetaShares) and Asia (Tiger ETF). With $30 billion in assets under management as of January 31, 2018, the combination of these ETF businesses represents not only one of the fastest growing ETF management companies in the industry, but also one with a truly global ETF footprint.
Partnering with Mirae Asset will give Global X access to the resources of a large global financial institution, enabling Global X to continue to expand its thematic, income and international ETF solutions and to broaden its distribution capabilities. The day-to-day operations of the Global X business will not change and it will continue to be run under the Global X brand.
"I am incredibly proud of what the team at Global X has been able to achieve over the last 10 years," said Bruno del Ama, Co-Founder of Global X. "Mirae Asset was only founded 10 years before Global X, and their entrepreneurial and client-centric culture has helped them build a remarkable institution. I could not be more delighted to find a partner such as Mirae Asset to bring this business to its next stage of its growth. I believe this partnership will be a tremendous opportunity for Global X, Mirae Asset's global ETF business and for investors in our funds, both domestically and internationally."
"Mirae Asset has the client- and employee-centric culture we want to preserve, as well as the global expertise and distribution power we want to add to supercharge the future of Global X," said Jose Gonzalez, Co-Founder of Global X. "Global X and Mirae Asset's cultures and product suites are a great fit, and I have no doubt that the combined capabilities will enhance the solutions and service that we provide to investors in our funds, and as a result accelerate the success of the combined business globally."
"Our intention is to continue working as hard as we do every day for investors in our funds, and we look forward to the potential for new global reach as we ease into this transition," said Luis Berruga, Global X President, who will become CEO of Global X when the transaction closes.
"This merger is a landmark event for the Mirae Asset Global ETF business development," added Taeyong Lee, President, Global Head of ETFs for Mirae Asset. "With Global X on board, we are now connecting one of the most successful US ETF firms to a prominent Asian-based global ETF manager, creating a powerful ETF platform. Through this merger, we expect to enhance our strong tradition of offering innovative investment solutions and that we will be able to continue to deliver high quality products and services."
The transaction is expected to close in the third quarter, pending necessary third-party approvals, including certain regulatory matters and requisite ETF board and ETF shareholder approvals.
RBC Capital Markets served as exclusive financial advisor to Global X in this transaction. Baker & McKenzie and Shearman & Sterling are acting as legal counsel to Global X. Dechert and Shin & Kim are acting as legal counsel to Mirae Asset.
ABOUT GLOBAL X
Seeking to provide access to high-quality and cost-efficient investment solutions, Global X is a New York-based sponsor of exchange-traded funds (ETFs). Founded in 2008, Global X is distinguished by its Thematic Growth, Income and International ETFs. Global X is recognized as a leader in providing intelligent investment solutions for its shareholders.
ABOUT MIRAE ASSET GLOBAL INVESTMENTS
Mirae Asset Global Investments is the asset management business of Mirae Asset Financial Group, one of Asia's largest independent financial companies with approximately $400 billion in assets globally across investment banking and brokerage, life insurance and asset management. With approximately 730 employees, including 167 dedicated investment professionals, Mirae Asset Global Investments offers its clients a comprehensive suite of investment solutions from its offices in Australia, Brazil, Canada, China, Colombia, Hong Kong, India, Korea, Taiwan, the U.K., the U.S., and Vietnam. Headquartered in Seoul, South Korea, the firm manages US$122 billion in assets globally (as of December 31, 2017) through a diversified platform offering market-leading franchises in traditional equity and fixed income products, ETFs and alternative strategies, such as real estate, private equity and hedge funds.