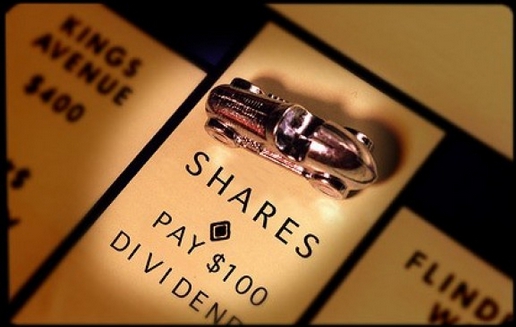 BlackRock's iShares, begun trading a new International Dividend Growth ETF, the iShares International Dividend Growth ETF (BATS: IGRO) on Thursday, May 19, 2016.
FUND INFORMATION:
| | |
| --- | --- |
| Symbol: IGRO | Exchange: BATS |
| Name: iShares International Dividend Growth ETF | Net Expense Ratio: 0.22% |
FUND OBJECTIVE:
The iShares International Dividend Growth ETF seeks to track the investment results of the Morningstar Global ex-US Dividend Growth Index.
REFERENCE INDEX:
The Morningstar Global ex-US Dividend Growth Index is a dividend dollars weighted index that seeks to measure the performance of international equities selected based on a consistent history of growing dividends. The Underlying Index is a subset of the Morningstar Global Markets ex-US Index, which is a diversified broad market index that represents approximately 97% of the market capitalization in international developed and emerging markets.
Eligible companies must pay a qualified dividend, must have at least 5 years of uninterrupted annual dividend growth and their earnings payout ratio must be less than 75%. Companies that are in the top decile based on dividend yield are excluded from the Underlying Index prior to the dividend growth, payout ratio, and passive foreign investment company (PFIC) screens.
As of March 21, 2016, the Underlying Index was comprised of stocks of companies in the following markets: Australia, Austria, Belgium, Brazil, Canada, China, Colombia, Denmark, Finland, France, Germany, Hong Kong, Hungary, India, Indonesia, Ireland, Israel, Italy, Japan, Malaysia, Mexico, Morocco, the Netherlands, New Zealand, Norway, the Philippines, Poland, Qatar, the Russian Federation, Singapore, South Africa, South Korea, Spain, Sweden, Switzerland, Taiwan, Thailand, Turkey, United Arab Emirates and the United Kingdom.
The Underlying Index may include large-, mid- or smallcapitalization companies. Components of the Underlying Index primarily include consumer discretionary, consumer staples, financials, and healthcare companies.
Fund Top Holdings (05/19/16):
| | | |
| --- | --- | --- |
|  Symbol | Name | Weight |
| OVN | NOVARTIS AG | 3.18% |
| ROG | ROCHE HOLDING PAR AG | 3.15% |
| BATS | BRITISH AMERICAN TOBACCO PLC | 3.14% |
| NESN | NESTLE SA | 3.09% |
| RY | ROYAL BANK OF CANADA | 2.77% |
| SAN | SANOFI SA | 2.76% |
| WBC | WESTPAC BANKING CORPORATION CORP | 2.68% |
| TD | TORONTO DOMINION | 2.22% |
| ABI | ANHEUSER BUSCH INBEV SA | 2.21% |
| BAS | BASF SE | 2.17% |
Useful Links:
IGRO Home Page
ETFtrack comment:
Here is a comment from Robert Nestor, Head of iShares Strategic Product Segments at BlackRock:
"In today's environment of low bond yields and challenged equity returns, many investors are looking for ways in which they can carefully balance income and growth. The iShares Dividend Growth ETFs, IGRO (and DGRO), target steady growth through exposure to quality companies with the potential to sustainably increase dividends over time. Investors may wish to consider IGRO when seeking to widen their income opportunity to include international investments."