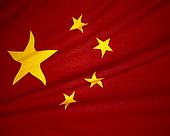 CSOP Asset Management will begin trading the CSOP FTSE China A50 ETF (NYSEArca: AFTY) on Thursday, March 12, 2015.
Here is a synopsis of the new ETF:
Fund Information:
Symbol: AFTY
Name: CSOP FTSE China A50 ETF
Exchange: NYSE Arca
Net Expense Ratio: 0.99%
Fund Objective:
The CSOP FTSE China A50 ETF seeks to provide investment results that, before fees and expenses, track the performance of the FTSE China A50 Net Total Return Index.
The Fund will typically invest at least 80% of its total assets in the securities included in its underlying Index.
Reference Index:
The TSE China A50 Net Total Return Index is comprised of A-Shares issued by the 50 largest companies in the China A-Shares market.
The index is representative of the largest leaders within each sector, while maintaining tradability through its liquidity. The Index is a net total return index. This means that the performance of the Index assumes that dividends paid by the Index constituents, net of any withholding taxes, are reinvested in additional shares of such Index constituents.
A-Shares are a specific classification of equity securities issued by companies incorporated in the People's Republic of China. A-Shares are denominated and traded in renminbi (RMB), the official currency of the PRC, on the Shenzhen and Shanghai Stock Exchanges.
Index Top Components (03/11/15):
Ping An Insurance 9.02%
Citic Securities 6.14%
China Minsheng Banking 5.49%
China Merchants Bank 5.73%
Shanghai Pudong Development Bank 4.27%
Industrial Bank 4.04%
Haitong Securities 3.47%
Industrial and Commercial Bank of China 3.28%
Bank of Communications 3.12%
China Vanke 3.01%
Industry Group Breakdown (03/11/15):
Financials 68.14%
Consumer Staples 4.46%
Industrials 9.9%
Consumer Discretionary 6.51%
Energy 4.66%
Telecommunication Services 1.33%
Utilities 1.53%
Materials 1.77%
Information Technology 1.69%
Useful Links:
AFTY Home Page
Etftrack Comment:
AFTY is CSOP's 1st U.S-listed ETF and the 1st ETF to be listed in the U.S. by a Chinese asset management company.
CSOP is both an RQFII and a Qualified Foreign Institutional Investor ("QFII"), with a total RQFII quota of more than $7.5 billion. On a firm level, CSOP is the largest RQFII manager in the world. In 2008, CSOP Asset Management Limited became the 1st offshore entity to be set up by a regulated Chinese asset manager, and has since remained at the forefront of China's capital market liberalization.