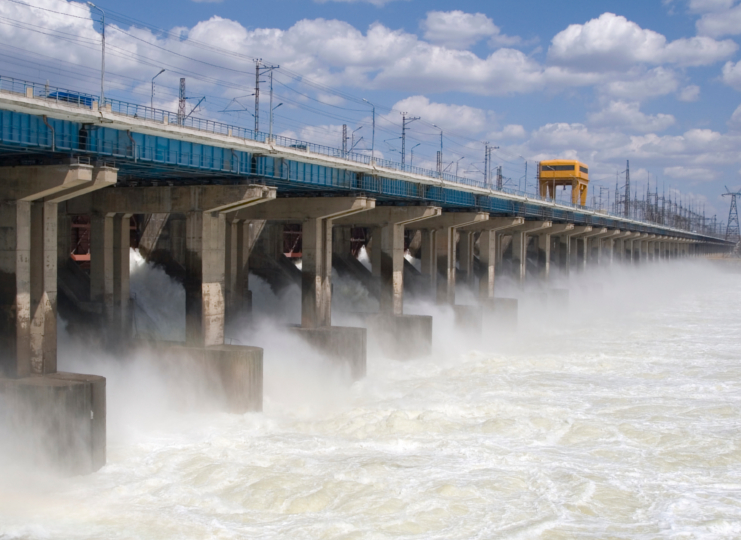 Elevation ETF Trust begun trading a new global water ETF, the Summit Water Infrastructure Multifactor Exchange Traded Fund (NYSE Arca: WTRX) on Tuesday, August 09, 2016. Here is a synopsis of the new ETF:
FUND INFORMATION:
| | |
| --- | --- |
| Symbol: WTRX | Exchange: NYSE Arca |
| Name: Summit Water Infrastructure Multifactor Exchange Traded Fund | Net Expense Ratio: 0.80% |
FUND OBJECTIVE:
The Summit Water Infrastructure Multifactor Exchange Traded Fund seeks investment results  that  correspond  (before  fees  and  expenses) generally to the performance of its underlying index, the Summit Zacks Global Water Index. ALPS Advisors, Inc. is the investment adviser to the Fund.
REFERENCE INDEX:
The Summit Zacks Global Water Index is a rules-based index intended to provide investors with exposure to water-related businesses globally, which may include emerging markets.
The Underlying Index generally consists of 30-50 stocks that are selected by Zacks Index Services (Index Provider) from a universe of domestic and international companies involved in water-related businesses pursuant to the criteria and methodology described in more detail below. To be included in the Index Universe, companies must be listed on a global stock exchange, have a market capitalization of no less than $200 million, and have a three-month average daily trading value greater than $400,000.
Stocks listed on local exchanges in certain non-U.S. markets that have difficult trading requirements or regulatory regimes are ineligible. The Index Provider then selects stocks for inclusion in the Underlying Index through the use of a proprietary ranking and weighting methodology designed to identify the  stocks in the Index Universe that primarily derive their highest-available levels of revenue from water-related business activities and provide the greatest potential in terms of yield and risk/return. The Index Provider also considers the geographic origin of stock issuers and seeks to maintain global diversification among the constituents of the  Underlying Index. The goal of global diversification is secondary, however, to the criteria described above and it is possible, though not anticipated, that the Underlying Index may not be globally diversified from time to time. Subject to the minimum capitalization criteria referenced above, the Underlying Index may include large-, mid-, or small capitalization companies. Water-related businesses  include entities engaged in delivering water-related products or services in the industrials, utilities and energy sectors, which include the following business lines: water-related pumps, pipes, valves, filtration, treatment, storage, water rights, chemicals, delivery (utilities), desalinization, ultra-purification (in the manufacturing process or medical equipment), ballast water (ship water treatment), plumbing, water efficiency and metering.
The Underlying Index is reconstituted and rebalanced every January, April, July, and October.
Top Holdings (08/09/16):
| | | |
| --- | --- | --- |
|  Name | Symbol | Weight |
| EnerCare Inc. | ECI CN |  5.65% |
| GWA Group Ltd. | GWA AU |  5.43% |
| Polypipe Group plc | PLP LN | 5.03% |
| Hyflux Ltd. | HYF SP | 4.45% |
| ANDRITZ AG | ANDR AV |  4.45% |
| YTL Power International Bhd | YTLP MK |  4.39% |
| Uponor Oyj | UNR1V FH |  4.11% |
| HomeServe PLC | HSV LN |      3.98% |
| TTW PCL | TTW/F TB |      3.98% |
| Suez Environnement Co. | SEV FP |  3.80% |
Useful Links:
WTRX Home Page