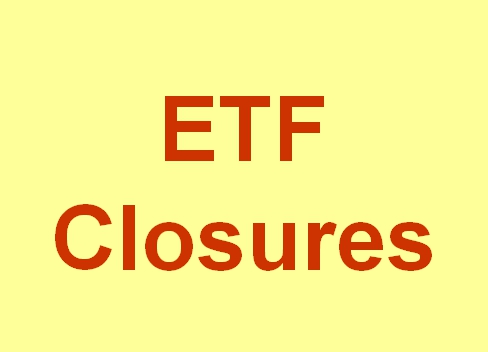 WisdomTree, an exchange-traded fund (ETF) and exchange-traded product (ETP) sponsor and asset manager, today announced it plans to close and liquidate 6 of its ETFs:
WisdomTree Global ex-U.S. Utilities Fund (DBU) 
WisdomTree Global Natural Resources Fund (GNAT)
WisdomTree Commodity Currency Strategy Fund (CCX) 
WisdomTree Commodity Country Equity Fund (CCXE)
WisdomTree Coal Fund (TONS)
WisdomTree Japan Interest Rate Strategy Fund (JGBB)
After the close of business on September 22, 2016, the Fund will no longer accept creation orders.  The final day of trading on the Funds' respective exchange will be Thursday, September 22, 2016.  Shareholders who do not sell their Fund shares by this date will have their shares automatically redeemed for cash at net asset value on September 29, 2016, the Funds' last day of operations.