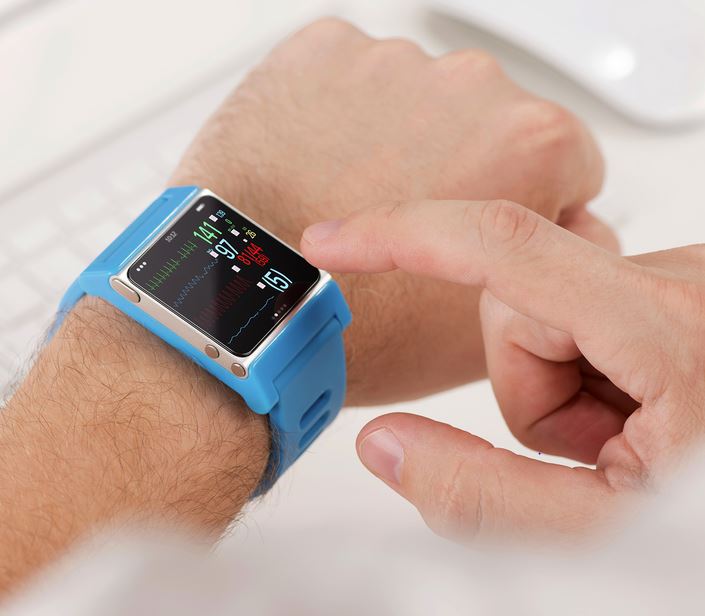 Exchange Traded Concepts Partners with Eve Capital, begun trading the first wearable tech ETF, The WEAR ETF (Bats: WEAR), on Friday, December 09, 2016. Here is a synopsis of the new ETF:
FUND INFORMATION:
| | |
| --- | --- |
| Symbol: WEAR  | Exchange: BATS |
| Name: The WEAR ETF | Net Expense Ratio: 0.85% |
FUND OBJECTIVE:
The WEAR ETF seeks to provide investment results that, before fees and expenses, track the price return performance of the EQM Wearables Index.
REFERENCE INDEX:
The EQM Wearables Index is designed to track the performance of companies that have a current or future business focus on wearable technology devices and/or components of such devices, as determined byEQM Indexes LLC (Index Provider). Companies eligible for inclusion in the  Index  include companies that derive a portion of their revenues  from:
(1) the sale of technology devices that can be worn on the body, either as an accessory or as part of clothing, and are used for applications such as sports and wellness, industrial and military, infotainment/lifestyle, or healthcare and medical (Wearable Devices); or
(2) the manufacture of components used in Wearable Devices, such as semiconductors, sensors, and displays (Wearable Components) (together Wearable Technology Companies).
Eligible Index constituents are common equity securities and American Depositary Receipts (ADRs) of Wearable Technology Companies that are traded on an exchange, and that, at the time of rebalance, have a market capitalization of at least $300 million, a minimum price of $5 per share, an average daily traded value of at least $2 million over the last six months, and adequate liquidity and accessibility for an exchange-listed product, as determined by the Index Provider.  The Index consists of securities of both U.S. and foreign issuers, including securities of issuers located in emerging market countries.
Index  constituents  are  categorized  as  "core"  holdings,  meaning  securities  of  Wearable Technology Companies that derive significant revenues, as defined by the Index Provider, from the sale of Wearable Devices, and "non-core" holdings, meaning securities of Wearable Technology Companies that, as determined by the Index Provider, are expected to derive an increasing portion of their revenues from the sale of Wearable Devices and/or  are  primarily engaged  in  the manufacture of Wearable Components. Index weightings are determined according to a modified equal weighting methodology: at each rebalance of the Index, constituents are equal-weighted, but core holdings are subject to a multiplier of 1.5 times the equal  weight. Non-core holdings are then equal-weighted. The Index is rebalanced semi-annually but may be rebalanced more frequently for specific corporate events, as determined by the Index Provider. The Index is unmanaged and cannot be invested in directly.
Fund Top Holdings (12/10/16):
| | |
| --- | --- |
| SEIKO EPSON CORP | 6724 |
| Omron Corp | 6645 |
| SAMSUNG ELECTRONICS CO LTD | 5930 |
| GOPRO INC-CLASS A | GPRO |
| APPLE INC | AAPL |
| BOSTON SCIENTIFIC CORP | BSX |
| FITBIT INC-A FIT.UN | FIT |
| GARMIN LTD GRMN.UW | GRMN |
| PLANTRONICS INC    PLT.UN | PLT |
| ADIDAS AG ADS.GY | ADS |
Useful Links:
WEAR Home Page
ETFtrack comment:
Here is a comment from Bryce Tillery, Chief Executive Officer of Eve Capital:
"Wearable devices are changing the way people work and play. They are becoming more and more a part of our daily lives. We think this trend will continue far into the future as devices become smaller and faster and new technologies enable more uses for wearable devices."