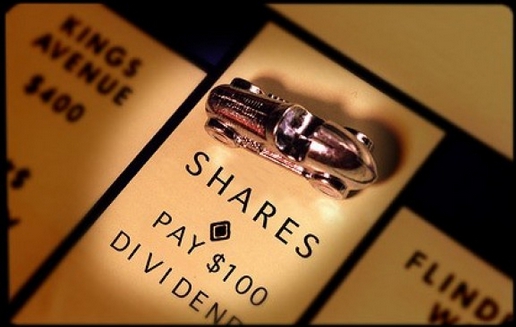 VictoryShares, begun trading a new US Dividend ETF, the VictoryShares Dividend Accelerator ETF (Nasdaq: VSDA), on Tuesday, April 18, 2017.  Here is a synopsis of the new ETF:
FUND INFORMATION:
| | |
| --- | --- |
| Symbol: VSDA | Exchange: NASDAQ |
| Name: VictoryShares Dividend Accelerator ETF  | Net Expense Ratio: 0.35% |
FUND OBJECTIVE:
The VictoryShares Dividend Accelerator ETF seeks to provide investment results that track the performance of the Nasdaq Victory Dividend Accelerator Index before fees and expenses.
REFERENCE INDEX:
The Nasdaq Victory Dividend Accelerator Index utilizes a rules-based approach designed to identify dividend paying stocks with a higher likelihood of future dividend growth. The Index is maintained exclusively by Nasdaq Inc. (Index Provider). The Index Provider is not affiliated with the Fund or the Adviser.
The companies eligible for inclusion in the Index are derived from its starting universe, the mid- to large-capitalization U.S. companies included in the Nasdaq US Large Mid Cap Index (Parent Index), an index maintained by the Index Provider. The Parent Index consists of those companies with market capitalizations representing the top 90% of the U.S. investable universe.
The Index screens companies in the Parent Index using a number of proprietary fundamental factors that have been identified by a quantitative multi-factor selection process developed by the Adviser to identify dividend paying companies with a higher probability of future dividend growth. Within this smaller set of companies, the Index weights the constituent securities using a methodology designed to maximize dividend growth, measured at a portfolio level, within established portfolio constraints (such as maximum weightings of index constituents and sectors).
Top Holdings:
| | |
| --- | --- |
| ADP | AUTOMATIC DATA PROCESSING |
| SLGN | SILGAN HOLDINGS INC |
| PEP | PEPSICO INC. |
| EFX | EQUIFAX INC. |
| WMT | WAL-MART STORES INC. |
| CVS | CVS HEALTH CORP |
| HD | HOME DEPOT INC. |
| PG | PROCTER & GAMBLE CO. |
| DIS | WALT DISNEY CO. |
| CME | CME GROUP INC. |
Useful Links:
VSDA Home Page
ETFtrack comment:
Here is a comment from Mannik Dhillon, President, VictoryShares and Solutions:
"Today's investors are looking for innovative and differentiated ways to capture income. We are pleased to work with Nasdaq to develop a strategy that we believe offers investors the opportunity to grow dividend income over time."