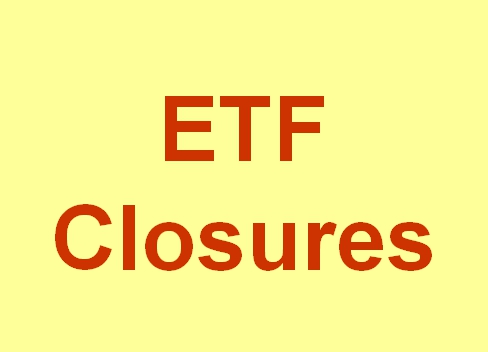 State Street Global Advisors (SSGA), the asset management business of State Street Corporation (NYSE:STT), today announced plans to close and liquidate the following 12 exchange traded funds based on an ongoing review of the SPDR ETF offering and limited market demand:
SPDR MSCI EM Beyond BRIC ETF (EMBB) *
SPDR BofA Merrill Lynch EM Corp. Bond ETF (EMCD) *
SPDR Barclays International High Yield Bond ETF (IJNK) *
SPDR MSCI EM 50 ETF (EMFT)
SPDR Russell/Nomura PRIME Japan ETF (JPP)
SPDR Russell/Nomura Small Cap Japan ETF (JSC)
SPDR S&P International Mid Cap ETF (MDD)
SPDR S&P BRIC 40 ETF (BIK)
SPDR SSGA Risk Aware ETF (RORO)
SPDR Nuveen Barclays Build America Bond ETF (BABS)
SPDR Nuveen Barclays California Muni Bond ETF (CXA)
SPDR Nuveen Barclays New York Muni Bond ETF (INY)
The final day for creations will be August 24, 2016 with the exception of three funds identified with the symbol *, for which the final day for creations will be August 23, 2016. Trading of all twelve funds will be suspended on the NYSE Arca at the open of market on August 25, 2016, and proceeds of the liquidation are scheduled to be sent to shareholders on or about August 31, 2016.