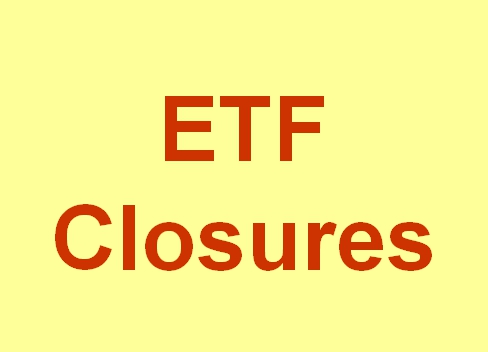 PIMCO, a leading global investment management firm, will close and liquidate 2 exchange-traded funds.
PIMCO regularly reviews its product range to ensure it is meeting the requirements of clients in continuing to add value. Following careful consideration the decision has been made to close the following funds:
PIMCO Diversified Income Active ETF (DI)
PIMCO Global Advantage Inflation-Linked Bond Active ETF (ILB)
The last day of trading on NYSE Arca, Inc. for each liquidating fund is expected to be March 31, 2017. Effective upon the close of business on March 31, 2017, DI and ILB will no longer accept orders for the purchase of Creation Units. Beginning when DI and ILB commence liquidation of their portfolios, the funds may not pursue their respective investment objectives or engage in normal business activities, except for the purposes of winding up their business and affairs, preserving the value of their assets, paying their liabilities, and distributing their remaining assets to shareholders.
The liquidation date for the funds will be on or about April 7, 2017 . There can be no assurance that there will be a market for the purchase or sale of fund shares during the time between the market close on March 31, 2017 and the Liquidation Date, because fund shares will not be traded on NYSE Arca.
In connection with the liquidations, any shares of DI or ILB outstanding on the Liquidation Date will be automatically redeemed as of the close of business on the Liquidation Date without the imposition of customary redemption transaction fees. In exchange for such shares, proceeds of the liquidation will be distributed in accordance with ordinary settlement times. Although the liquidations are not expected to be taxable events for DI and ILB, for taxable shareholders, the automatic redemption of shares of the funds on the Liquidation Date will generally be treated as a sale that may result in a gain or loss for federal income tax purposes. Instead of waiting until the Liquidation Date,a shareholder may voluntarily sell his or her shares on NYSE Arca (subject to customary transaction fees) until the market close on March 31, 2017.