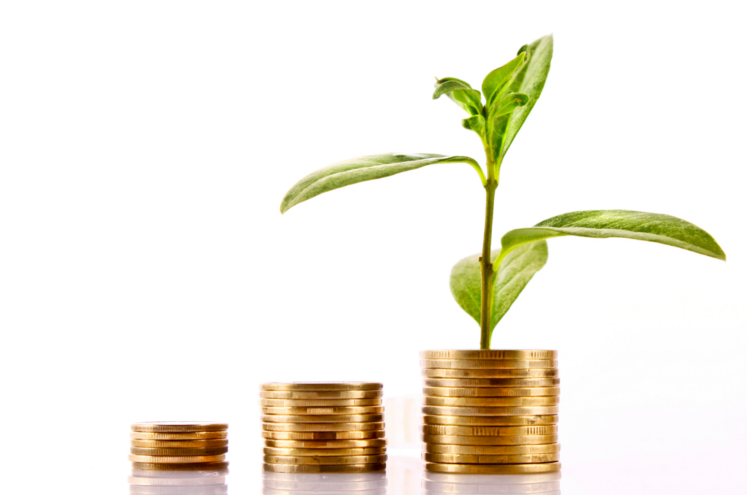 Nuveen, begun trading a new ETF, the NuShares Enhanced Yield U.S. Aggregate Bond ETF (Nyse Arca: NUAG) on Thursday, September 15, 2016. Here is a synopsis of the new ETF:
FUND INFORMATION:
| | |
| --- | --- |
| Symbol: NUAG | Exchange: NYSE ARCA |
| Name: NuShares Enhanced Yield U.S. Aggregate Bond ETF | Net Expense Ratio: 0.20% |

FUND OBJECTIVE:
The NuShares Enhanced Yield U.S. Aggregate Bond ETF seeks to track the investment results, before fees and expenses, of the BofA Merrill Lynch Enhanced Yield US Broad Bond Index.

REFERENCE INDEX:
The BofA Merrill Lynch Enhanced Yield US Broad Bond Index  is designed to broadly capture the U.S. investment grade fixed income market, as represented by the BofA Merrill Lynch US Broad Market Index (Base Index). Unlike the Base Index, the Enhanced Index does not capitalization-weight component securities. Instead, the Enhanced Index first assigns component securities from the Base Index into a variety of categories based upon asset class, sector, credit quality and maturity.
The Enhanced Index then employs a rules-based methodology to allocate higher weights to categories with the potential for higher yields than the Base Index while seeking to maintain risk and credit quality at levels similar to those of the Base Index by limiting the amount of deviation between the two indices with respect to sector and category weights, tracking error, duration, and turnover. After assigning weights at the category level (negative weights for a category are not permitted), the Enhanced Index then distributes each category weight among the category's individual component securities based on their relative market capitalizations. The Base Index and Enhanced Index are both rebalanced on a monthly basis.
The Enhanced Index draws from the universe defined by the Base Index, which consists of U.S. dollar-denominated, investment grade taxable debt securities with fixed rate coupons that have at least one year to final maturity. The Enhanced Index is principally comprised of U.S. government securities (securities issued or guaranteed by the U.S. government or its agencies or instrumentalities), debt securities issued by U.S. corporations, residential and commercial mortgage-backed securities, asset-backed securities, and U.S. dollar denominated debt securities issued by non-U.S. governments and corporations that are publicly offered for sale in the United States.
A significant portion of the bonds represented in the Enhanced Index are U.S. agency mortgage-backed pass-through securities, which are securities issued by entities such as the Government National Mortgage Association (Ginnie Mae), the Federal National Mortgage Association (Fannie Mae) and the Federal Home Loan Mortgage Corporation (Freddie Mac) that are backed by pool of mortgages. Most transactions in mortgage-backed pass-through securities occur through standardized contracts for future delivery in which the exact mortgage pools to be delivered are not specified until a few days prior to settlement, referred to as "to-be-announced (TBA) transactions." The Fund expects to enter into TBA transactions on a regular basis. Pending settlement of TBA transactions, the Fund will invest assets committed to such transactions in short-term, high-quality instruments. The Fund may also use an investment strategy called "dollar rolls" (also referred to as "mortgage rolls"), in which the Fund sells securities for delivery in the current month and simultaneously contracts with a counterparty to repurchase similar (same type, coupon and maturity) but not identical securities on a specified future date.
Fund Top Holdings (09/14/16):
| | |
| --- | --- |
| US TREASURY NOTES | 13.6% |
| FNMA Conventional Long T. 30yr | 10.5% |
| GNMA II Single Family 30yr | 8.4% |
| GNMA II Single Family 30yr | 6.2% |
| US TREASURY NOTES | 5.0% |
| FNMA Conventional Long T. 30yr | 4.1% |
| US TREASURY NOTES | 2.4% |
| US TREASURY NOTES | 2.3% |
| US TREASURY NOTES | 1.7% |
| COMM 2015-LC19 | 1.3% |
Index Sector Allocations (09/14/16):
| | |
| --- | --- |
| Corporate Debt | 37.0% |
| Securitized | 31.5% |
| U.S. Treasury | 22.9% |
| Government Related | 8.7% |
Useful Links:
NUAG Home Page
Category:
ETFtrack comment:
About Nuveen:
Nuveen provides investment solutions designed to help secure the long-term goals of individual investors and the advisors who serve them. Through the investment expertise of leading asset managers across traditional and alternative asset classes, Nuveen is committed to delivering consultative guidance that aligns with client needs. Funds are distributed by Nuveen Securities, LLC, a subsidiary of Nuveen Investments, Inc. Nuveen is an operating division of TIAA Global Asset Management. For more information, please visit the Nuveen.