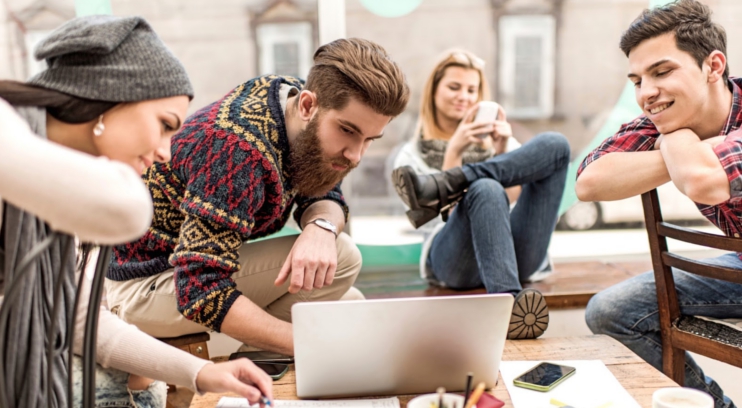 Global X Funds, begun trading a new ETF, the Global X Millennials Thematic ETF (Nasdaq: MILN) on Wednesday, May 04, 2016.
FUND INFORMATION:
| | |
| --- | --- |
| Symbol: MILN | Exchange: NASDAQ |
| Name: Global X Millennials Thematic ETF | Net Expense Ratio: 0.68% |
FUND OBJECTIVE:
The Global X Millennials Thematic ETF  seeks to provide investment results that correspond generally to the price and yield performance, before fees and expenses, of the INDXX Millennials Thematic Index.
REFERENCE INDEX:
The INDXX Millennials Thematic Index  is designed to measure the performance of U.S. listed companies that provide exposure to the millennial generation, (Millennial Companies), as defined by INDXX (Index Provider). The millennial generation refers to the demographic cohort in the U.S. with birth years ranging from 1980 to 2000.
The eligible universe of the Underlying Index includes the most liquid and investable companies in accordance with the standard market capitalization and liquidity criteria associated with developed markets, as defined by the Index Provider. As of April 15, 2016, companies must have a minimum market capitalization of $500 million and a minimum average daily turnover for the last 6 months greater than or equal to $2 million in order to be eligible for inclusion in the Underlying Index. The Underlying Index only includes companies listed in the United States.
The Underlying Index is developed using a proprietary, multi-step research process to identify Millennial Companies. First, the Index Provider conducts fundamental research on trends related to the millennial generation, including but not limited to: consumer spending data, consumer behavior, technology and demographics. Based on this analysis, the Index Provider determines key categories that appear to be most reflective of how individuals from the millennial generation spend their time and money (Spending Categories). As of April 15, 2016, the Index Provider has identified the following 8 key Spending Categories for millennials:
(1) Social and Entertainment,
(2) Clothing and Apparel,
(3) Travel and Mobility,
(4) Food/Restaurants and Consumer Staples,
(5), Financial Services and Investments,
(6) Housing and Home Goods,
(7) Education and Employment, and
(8) Health and Fitness.
These Spending Categories may change over time.
After establishing these Spending Categories, the Index Provider uses a variety of sources – including, but not limited to: industry reports, investment research and financial statements published by companies – to identify companies with significant exposure to these Spending Categories. A company is determined to have significant exposure to a Spending Category if,
(i) according to a public filing, it generates a majority of its revenue from one of the Spending Categories,
(ii), in the absence of a revenue segment breakdown, it has stated its primary business to be in products and services focused on one of the Spending Categories.
The companies identified at this stage are then considered for further analysis, which ultimately determines their eligibility for inclusion in the  Underlying Index. In the final step of the selection process, the Index Provider conducts a composite analysis on the remaining companies to identify Millennial Companies within each of the Spending Categories. As part of this process, the Index Provider utilizes the fundamental research it has conducted on trends related to the millennial generation in order to evaluate companies based on quantitative and qualitative criteria that have been identified as being consistent with millennial demographics and consumer preferences. As of April 15, 2016, some examples of the criteria used in the evaluation process include but are not limited to Ecommerce, social and professional networks, digital media streaming services, athletic and outdoor apparel, multi-family apartments, and peer reviews/recommendations. The Index Provider then scores the companies based on these criteria to determine the companies that are most reflective of Millennial Companies within each Spending Category. These criteria will vary by Spending Category and are subject to evaluation on an annual basis. A minimum of 5 and a maximum of 15 companies from each Spending Category are included in the Underlying Index, primarily based on their score in the composite analysis.
The Underlying Index is weighted according to a modified capitalization weighting methodology and is reconstituted and rebalanced annually.
The Underlying Index may include large-, mid- or small-capitalization companies, and components primarily include consumer discretionary, consumer staples, information technology and financial services companies as well as real estate investment trusts (REITs).
Fund Top Holdings (05/05/16):
| | |
| --- | --- |
| FACEBOOK INC-A | 3.32% |
| WALT DISNEY CO/THE | 3.30% |
| AMAZON.COM INC | 3.29% |
| LINKEDIN CORP – A | 3.21% |
| AVALONBAY COMMUNITIES INC | 3.20% |
| EXPEDIA INC | 3.19% |
| PAYPAL HOLDINGS INC | 3.13% |
| EQUITY RESIDENTIAL | 3.09% |
| HOME DEPOT INC | 3.09% |
| VF CORP | 3.09% |
Useful Links:
MILN Home Page