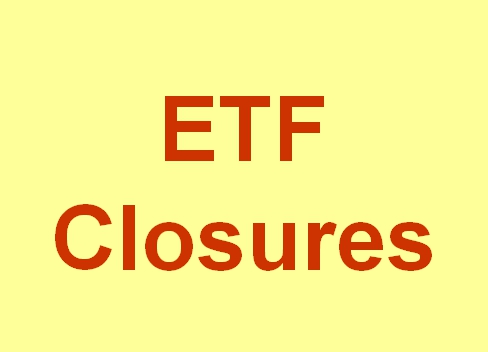 J.P. Morgan Asset Management today announced the upcoming liquidation and dissolution of two exchange-traded funds:
JPMorgan Diversified Return International Currency Hedged ETF (JPIH) and
JPMorgan Diversified Return Europe Currency Hedged ETF (JPEH).
Shareholders of the Funds may sell their holdings of each Fund on NYSE Arca, Inc. until market close on March 28, 2019 (transaction fees from their broker-dealer may be incurred). The Funds' shares will no longer trade on NYSE Arca after market close on March 28, 2019, and the shares will subsequently be delisted. Shareholders who continue to hold shares of any of the Funds on the Funds' liquidation date, which is expected to be on or about April 5, 2019, will receive a liquidating distribution of cash in the cash portion of their brokerage accounts equal to the amount of the net asset value of their shares. Proceeds from the liquidation are currently scheduled to be sent to shareholders on or about April 5, 2019. Additionally, the Funds will stop accepting creation orders from authorized participants after the close of business on March 28, 2019.
Shareholders who receive a liquidating distribution generally will recognize a capital gain or loss equal to the amount received for their shares over their adjusted basis in such shares if shares are held in taxable account, and should consult their tax advisor about the potential tax consequences.