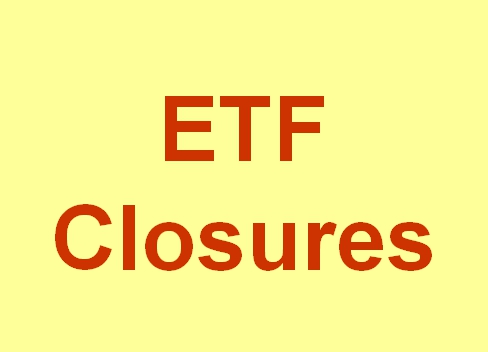 ICAN ETF to Close. SerenityShares Investments LLC, an investment firm focused on impact investing, today announced that the Board of Trustees of ETF Series Solutions Trust, has approved the liquidation of its fund.
The Fund – SerenityShares Impact ETF (NYSE ARCA: ICAN) – will close to new investors on March 19, 2019 and liquidate on March 19, 2019.
The recommendation to close the Fund was made by SerenityShares, the investment adviser to the Fund, which notified the Trust's Board who approved the closing.
The underlying SSI Impact Index (NYSE: ICANNDX) will continue to be calculated and is available for licensing for ETF and other products. Created to make the UN Sustainable Development Goals (SDGs) investable using public equities, this proprietary index has identified 20 societal and environmental themes that enable investors to define the impact their investments have by focusing on companies whose products and services target those challenges—from clean energy and recycling to eldercare and the environment—putting the focus on solutions.
SerenityShares continues to believe that investors increasingly want their investments to not only generate a return but to also make a difference. And while we believe our methodology offers investors a better way to align their investments with their values and a means to invest in the UN Sustainable Development Goals using public equities, the firm lacked the distribution to generate enough assets in the Fund to warrant continued operation.
The Fund will immediately begin the process of closing down and liquidating its portfolio, which will increase the Fund's cash holdings notwithstanding the Fund's investment objective and strategies. There can be no assurance that there will be a market for the Fund's shares between the last day of trading on the NYSE Arca (March 19, 2019) and the liquidation date (March 19, 2019).
Any person holding shares in the Fund as of the liquidation date will receive a cash distribution equal to the net asset value of their shares. Shareholders receiving a cash distribution will not incur transaction fees in connection with this distribution or the liquidation of their shares in the Fund. A portion of the distribution may represent an ordinary income dividend or a capital gain distribution.