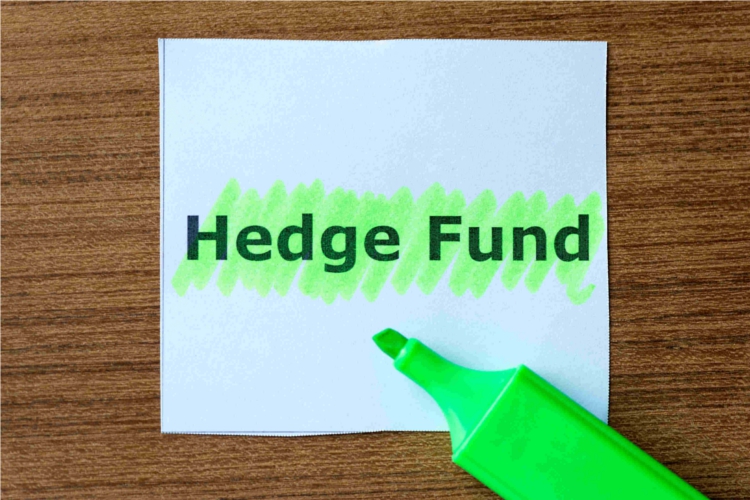 Goldman Sachs Asset Management (GSAM), begun trading a new Hedge Fund ETF, the Goldman Sachs Hedge Industry VIP ETF (Nyse Arca: GVIP), on Thursday, November 03, 2016. Here is a synopsis of the new ETF:
FUND INFORMATION:
| | |
| --- | --- |
| Symbol: GVIP | Exchange: NYSE ARCA |
| Name: Goldman Sachs Hedge Industry VIP ETF | Net Expense Ratio: 0.45% |
FUND OBJECTIVE:
The Goldman Sachs Hedge Industry VIP ETF seeks to provide investment results that closely correspond, before fees and expenses, to the performance of the Goldman Sachs Hedge Fund VIP Index.
REFERENCE INDEX:
The Goldman Sachs Hedge Fund VIP Index is designed to deliver exposure to equity securities whose performance is expected to influence the long portfolios of hedge funds. Such equity securities are defined as those that appear most frequently among the top ten equity holdings of U.S. hedge fund managers that select their investments based upon fundamental analysis. Goldman Sachs Asset Management, L.P. (Index Provider) is the provider of the Index, which is constructed in accordance with a rules-based methodology.
Hedge fund managers report their U.S. equity holdings, which are made public 45 days after the end of each calendar quarter. The Index is reconstituted and rebalanced on a quarterly basis once the information has been fully disseminated. The construction of the Index involves accessing the identifiers and share counts of U.S. equity holdings disclosed by hedge fund managers in their quarterly 13F filings with the Securities and Exchange Commission (SEC). The Index is constructed to then apply share prices at the time of data collection to the numbers of shares listed in each 13F disclosure filing to calculate the dollar market value of each reported position. U.S. hedge fund managers that select their investments based upon fundamental analysis are assumed to be U.S. hedge fund managers with no fewer than 10 nd no more than 200 distinct U.S. equity positions, as reported in the hedge fund managers' most recent Form 13F filings. Managers with less than $10 million of disclosed equity assets are excluded.
The equity positions are then ranked within each individual hedge fund manager's portfolio by descending market value. The approximately 50 stocks that appear most frequently in the top 10 holdings of this universe then become the Index constituents. Constituents are equal dollar-weighted at each rebalance.
Given the Fund's investment objective of attempting to track the Index, the Fund does not follow traditional methods of active investment management, which may involve buying and selling securities based upon analysis of economic and market factors.
The Index does not include hedge funds (i.e., unlisted, privately offered funds) and is not designed to approximate the performance of any hedge fund manager, hedge fund or group of hedge fund managers or hedge funds. The Index should not be considered a hedge fund replication strategy. As of June 30, 2016, the Index consisted of 50 securities with a market capitalization range of between approximately $1.5 billion and $523.6 billion. The components of the Index may change over time. The percentage of the portfolio exposed to any asset class will vary from time to time as the weightings of the securities within the Index change, and the Fund may not be invested in each asset class at all times.
Fund Top Consituents (11/03/16):
| | |
| --- | --- |
| United Continental Holdings Inc | 2.5% |
| Delta Air Lines Inc | 2.4% |
| Citizens Financial Group Inc | 2.4% |
| CommScope Holding Co Inc | 2.4% |
| Bank of America Corp | 2.3% |
| Expedia Inc | 2.3% |
| Activision Blizzard Inc | 2.3% |
| PayPal Holdings Inc | 2.3% |
| American Airlines Group Inc | 2.3% |
| Level 3 Communications Inc | 2.2% |
Fund Sector Weights (11/03/16):
| | |
| --- | --- |
| Info Technology | 28.2% |
| Consumer Discretionary | 18.1% |
| Financials | 13.0% |
| Health Care | 12.5% |
| Industrials | 11.3% |
| Telecoms | 4.5% |
| Energy | 4.1% |
| Materials | 3.9% |
| Real Estate | 2.1% |
| Consumer Staples | 2.0% |
Useful Links:
GVIP Home Page
ETFtrack Comment:
Here is a comment from Michael Crinieri, Head of ETF Strategies at GSAM:
"We're thrilled to be able to package these high conviction investment ideas from a broad array of professional investors into a cost effective, tax-efficient and convenient ETF wrapper."