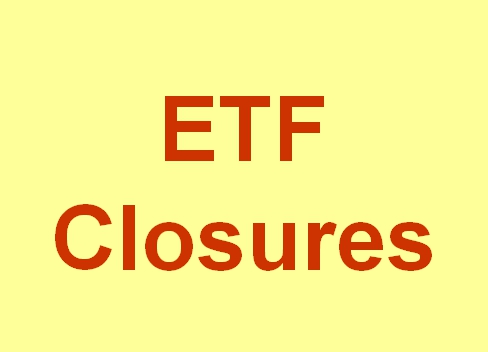 ProShares, a premier provider of ETFs, announced today that it plans to close and liquidate the following ETFs based on an ongoing review of ProShares product offerings and client feedback.
CDS Short North American HY Credit ETF (Cboe BZX Exchange: WYDE)
UltraShort Gold Miners (NYSE Arca: GDXS)
Ultra Gold Miners (NYSE Arca: GDXX)
After the close of business on August 5, 2019, the funds will no longer accept creation orders. Trading in the funds will be halted prior to market open on August 6, 2019. Beginning on August 6, the funds will not be traded on their respective exchanges, and there will be no secondary market for the shares. On or about August 5, 2019, the funds will begin the process of liquidating their portfolios and may not be managed in accordance with their investment objectives. Any shareholders remaining in the funds will have their shares redeemed at net asset value on or about August 14, 2019.