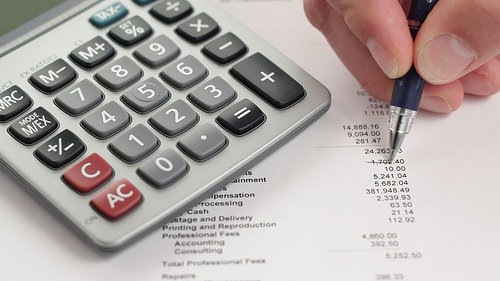 ANNOUNCED TO CLOSE 10/31/2016
TrimTabs Asset Management begun trading the TrimTabs International Free-Cash-Flow ETF (NYSE Arca: FCFI) on Tuesday, June 02, 2015.
Here is a synopsis of the new ETF:
FUND INFORMATION:
| | |
| --- | --- |
| Symbol: FCFI    | Exchange: NYSE Arca |
| Name: TrimTabs International Free-Cash-Flow ETF     | Net Expense Ratio: 0.69% |

FUND OBJECTIVE:
The TrimTabs International Free-Cash-Flow ETF seeks to track the performance (before fees and expenses) of its underlying index, the TrimTabs Intl Free-Cash-Flow Index.
REFERENCE INDEX:
The TrimTabs Intl Free-Cash-Flow Index is designed to measure the top 10 international companies with the highest free cash flow yields in 10 international markets: Canada, Germany, United Kingdom, Hong Kong, Japan, France, Switzerland, Netherlands, South Korea, and Australia.
All countries are equally weighted, with a 10% allocation to each.
Index Top Consituents (06/01/15):
| | |
| --- | --- |
| ABB LTD-REG | 2.34% |
| ZURICH INSURANCE GROUP AG | 2.33% |
| ADECCO SA-REG | 2.15% |
| SWATCH GROUP AG/THE-BR | 2.08% |
| AEGON NV | 1.79% |
| BOSKALIS WESTMINSTER | 1.78% |
| REED ELSEVIER NV | 1.77% |
| ROYAL DUTCH SHELL PLC-A SHS | 1.75% |
| DELTA LLOYD NV | 1.65% |
| SIEMENS AG-REG | 1.49% |
Useful Links:
FCFI Home Page
ETFtrack comment:
TrimTabs refers that FCFI is the very first ETF to provide investors with the opportunity to invest exclusively in a stock portfolio that offers exposure to international companies with the highest free cash flow yields, and correspondingly healthy balance sheets.
Also according to FCFI's Fact Sheet:
'Free cash flow is essentially the cash that a company has on hand after subtracting operating expenditures. This cash is discretionary, available to be spent however a firm chooses; to pursue new opportunities such as developing new products, making acquisitions, or issuing a dividend. Free cash flow yield can be thought of as a company's free cash flow divided by its market capitalization. It is important because it is a strong indicator of healthy balance sheets and cash flow positions. Thus, it can be viewed as a reliable metric for determining the quality of a company and may be one of the best ways to invest in global growth.
Since free cash flow yield is a metric derived directly from a company's cash flow, it is an excellent indicator of a company's profitability. A high free cash flow yield indicates correspondingly high profitability, and the stocks of highly profitable companies in turn tend to generate higher returns, potentially providing greater investment performance.