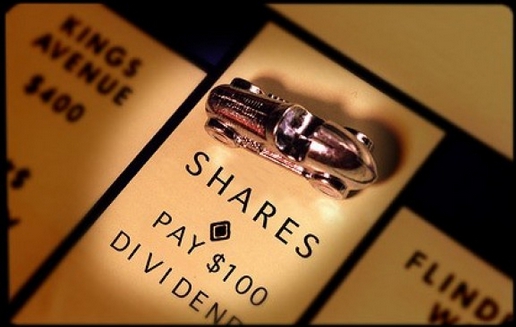 Cambria, begun trading a new ETF, the Cambria Emerging Shareholder Yield ETF (BATS: EYLD) on Thursday, July 14, 2016.
Here is a synopsis of the new ETF:
FUND INFORMATION:
| | |
| --- | --- |
| Symbol: EYLD | Exchange: BATS |
| Name: Cambria Emerging Shareholder Yield ETF | Net Expense Ratio: 0.69% |
FUND OBJECTIVE:
The Cambria Emerging Shareholder Yield ETF seeks investment results that correspond (before fees and expenses) generally to the price and yield performance of the Cambria Emerging Shareholder Yield Index.
REFERENCE INDEX:
The Cambria Emerging Shareholder Yield Index is comprised of 100 equity securities of issuers in emerging foreign markets. The Underlying Index considers an issuer to be in an emerging foreign market if it is domiciled or listed and traded in any of the following countries: Brazil, Czech Republic, Greece, Hong Kong, India, Indonesia, Malaysia, Poland, Russia, Thailand, Turkey, or a market with similar characteristics as the aforementioned. The Underlying Index provider will update the list of emerging foreign markets annually. An issuer must have a high ranking across a composite of the following characteristics to be eligible for inclusion in the Underlying Index:
1. Strong cash flows;
2. Payment of dividends to shareholders;
3. Net stock buybacks; and
4. Net debt paydown.
Each of these characteristics will be measured on a 1-month to 12-month basis by the Underlying Index methodology, and no single measurement will be dispositive. Pursuant to the methodology of the Underlying Index, the 100 issuers that have exhibited, in the aggregate, the strongest cash flows, the highest dividends paid to shareholders, and net stock buybacks and debt paydown will included in the Underlying Index. Although securities in the Underlying Index may be denominated in either the U.S. dollar or other currencies and may include securities of companies in any industry and of any market capitalization, the Underlying Index is weighted based only on publicly available data and includes screens to limit its country, sector and industry concentration to seek to ensure its liquidity and investability. Other screens also will exclude as components any foreign issuers whose securities are highly restricted or illegal for U.S. persons to own, including due to the imposition of sanctions by the U.S. Government.
Top Country Weights (07/14/16):
| | |
| --- | --- |
| South Korea | 21.00% |
| China | 20.00% |
| Taiwan | 16.00% |
| South Africa | 12.00% |
| Russia | 7.00% |
| India | 6.00% |
| Brazil | 5.00% |
| Turkey | 3.00% |
| Hungary | 2.00% |
| Poland | 2.00% |
Useful Links:
EYLD Home Page
Category: Equities> Emerging Equity Markets> EM Dividend Income