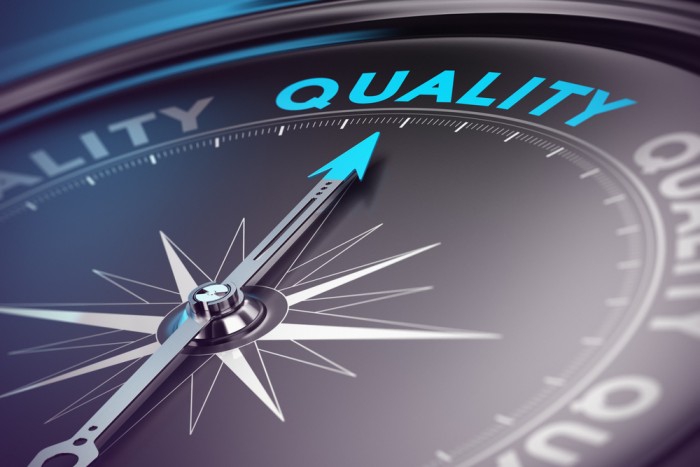 AdvisorShares, begun trading a new ETF, the AdvisorShares Focused Equity ETF (NYSE Arca: CWS) on Wednesday, September 21, 2016. Here is a synopsis of the new ETF:
FUND INFORMATION:
| | |
| --- | --- |
| Symbol: CWS | Exchange: NYSE ARCA |
| Name: AdvisorShares Focused Equity ETF | Net Expense Ratio: 0.75% |
FUND OBJECTIVE:
The AdvisorShares Focused Equity ETF is an actively managed fund which seeks long-term capital appreciation by buying and holding high-quality stocks.
The Fund seeks to achieve its investment objective by investing primarily in a focused group of U.S. exchange listed equity securities (typically owns just 20 stocks), including common and preferred stock and American Depositary Receipts (ADRs).  ADRs are securities traded on a local stock exchange that represent interests in securities issued by a foreign publicly listed company.
Under normal circumstances, the Fund will invest at least 80% of its net assets (plus any borrowings for investment purposes) in equity securities. The investment strategy is expected to result in low turnover with an expected average holding period of at least one year. The investment strategy typically identifies large- and mid-capitalization stocks, although the Fund also may invest in certain small-capitalization or micro-capitalization stocks to a lesser extent and at certain times.
The Advisor may use a variety of methods for security selection and will seek to focus on firms that are fundamentally sound and have shown consistency in their financial results and high earnings quality. The Advisor may look for stocks with a strong history of sales and earnings growth, or companies that have steadily increased their earnings and dividends for several years. Often, these companies have strong operating histories with dominant position in their respective markets and proven management teams. In addition, the Advisor may invest the Fund's assets in lesser-known companies that the Advisor believes have a unique opportunity for growth. At times, the Advisor may aim to buy certain out-of-favor stocks believed to be at prices below their intrinsic value, as measured by the Advisor. Typically, on an annual basis, the Advisor will remove only a small number of the securities in the portfolio and replace them with the same number of new securities that better fit the Advisor's security selection criteria.
CWS's principal investment strategy has been employed by the portfolio manager, Eddy Elfenbein, since 2006 and is published annually as the Crossing Wall Street "Buy List." The Buy List is a list of 20 stocks selected at the start of each year. The Buy List is then locked and sealed, and no changes can be made throughout the year. Each year, only five stocks, just one-fourth of the Buy List, have been replaced.
Fund Top Holdings (09/29/16):
| | | |
| --- | --- | --- |
| Symbol | Name | Weight |
| SYK | STRYKER CORP | 6.22% |
| HEI | HEICO CORP | 6.20% |
| BCR | CR BARD INC | 5.91% |
| AFL | AFLAC INC | 5.78% |
| HRL | HORMEL FOODS CORP | 4.97% |
| MSFT | MICROSOFT CORP | 4.95% |
| WAB | WABTEC CORP | 4.94% |
| FISV | FISERV INC | 4.89% |
| ROST | ROSS STORES INC | 4.89% |
| CERN | CERNER CORP | 4.88% |
Useful Links:
CWS Home Page
Category:
ETFtrack comment:
Here is a comment from Mr. Elfenbein, portfolio manager of CWS:
"My ultimate goal has always been to show investors that a simple strategy of buying and holding great stocks not only can be very profitable over the long-term, but can beat the broader market averages with potential ease. I believe that advisors and investors alike after conducting their due diligence will discover CWS to be an attractive core equity allocation to consider – and one of high-conviction that is reflected both through a concentrated, high-quality stock portfolio and the unique fulcrum component that lets shareholders know that I have skin in the game too."