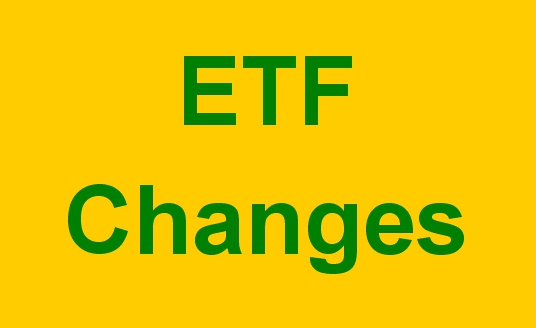 Columbia Threadneedle Investments announced an agreement for Columbia Management Investment Advisers, LLC to acquire Emerging Global Advisors, LLC (EGA),  a New York-based registered investment adviser and a leading provider of smart beta portfolios focused on emerging markets. The acquisition will significantly expand the smart beta capabilities of Columbia Threadneedle Investments. Terms of the EGA acquisition were not disclosed. The transaction is expected to close later this year.
With $892 million1 in assets, EGA has an established presence in the smart beta marketplace. It is the investment adviser to the EGShares suite of nine emerging markets equity exchange-traded funds (ETFs) that track custom-designed indices:
Beyond BRICs (BBRC)
EM Core ex-China (XCEM)
EM Quality Dividend (HILO)
EM Strategic Opportunities (EMSO)
Emerging Markets Consumer (ECON)
Emerging Markets Core (EMCR)
India Consumer (INCO)
India Infrastructure (INXX)
India Small Cap (SCIN)
"The experience and knowledge of the EGA team and strong emerging markets ETF products will complement our existing actively managed product lineup," said Ted Truscott, chief executive officer of Columbia Threadneedle Investments. "The EGA acquisition will allow us to reach even more investors and accelerates our efforts as we build our smart beta capabilities."
Since launching its first ETF in 2009, EGA has had a dedicated focus on providing rules-based, smart beta strategies designed to provide investors with diversification and growth opportunities in emerging markets.
"The team is excited about joining Columbia Threadneedle Investments and building on our complementary strengths to deliver smart beta strategies across asset classes to investors," said Marten Hoekstra, Chief Executive Officer of EGA. "Now our clients gain access to Columbia Threadneedle's rich investment expertise, while continuing to benefit from EGA's experience converting investment insights into rules-based, smart beta strategies."
"Columbia Threadneedle Investment's expansive footprint across global markets provides an opportunity to accelerate the growth of our smart beta platform," said Robert Holderith, President and Founder of EGA.
As part of our efforts to enter the smart beta marketplace, in the first quarter of 2016 Columbia Threadneedle Investments filed with the SEC a preliminary registration statement relating to multiple equity smart beta ETFs, including Columbia Sustainable Global Equity Income ETF, Columbia Sustainable International Equity Income ETF and Columbia Sustainable U.S. Equity Income ETF (referred to as the Columbia Beta AdvantageSM ETFs).
The Columbia Beta Advantage ETFs are a natural extension of our equity income capabilities and are intended to track custom-designed multi-factor indices that will be calculated and maintained by MSCI. Each ETF's name includes "Sustainable," which refers to selection of index constituents based on their environmental, social and governance (ESG) practices.