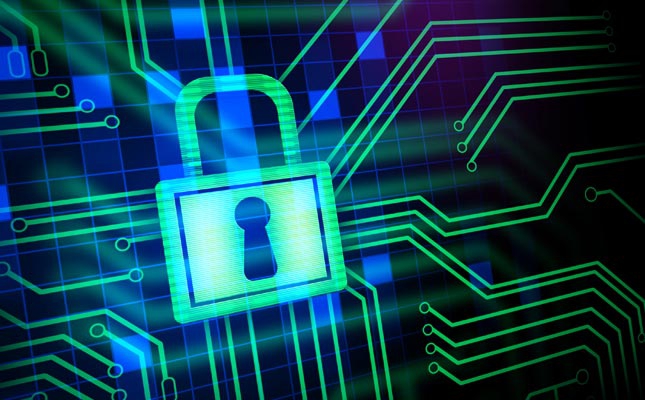 First Trust begun trading the First Trust NASDAQ CEA Cybersecurity ETF (Nasdaq: CIBR) on Tuesday, July 07, 2015.
Here is a synopsis of the new ETF:
FUND INFORMATION:
| | |
| --- | --- |
| Symbol: CIBR    | Exchange: Nasdaq |
| Name: First Trust NASDAQ CEA Cybersecurity ETF   | Net Expense Ratio: 0.60% |
FUND OBJECTIVE:
The First Trust NASDAQ CEA Cybersecurity ETF seeks investment results that correspond generally to the price and yield, before the Fund's fees and expenses, of an equity index called the Nasdaq CEA Cybersecurity Index.
REFERENCE INDEX:
The Nasdaq CEA Cybersecurity Index includes securities of companies classified as 'cybersecurity' companies by the Consumer Electronics Association (CEA). The CEA will only give the cybersecurity classification to those companies that meet one of 3 elements:
(1) companies focused on developing technologies that are designed and implemented to protect computer and communication networks from attacks and outside unauthorized use,
(2) companies involved in the deployment of technologies for cybersecurity industry use including government, private and public corporations, financial institutions and various other industries, and
(3) companies focused on the protection of priority data from being accessed and exploited by unauthorized external parties.
To be included in the Index, a security must meet certain additional criteria, including that it must have a minimum worldwide market capitalization of $250 million, a minimum 3-month average daily dollar trading volume of $1 million and a minimum free float of 20%. The Index is a modified liquidity weighted index. Liquidity is measured by using the 3-month average daily dollar trading volume for each company.
To provide diversification among the weighting of the constituent companies, the Index first caps the weighting of the securities of the 5 most liquid companies at 6% each, or collectively 30% of the Index. The excess weight of any capped security is distributed proportionally across the securities of the remaining constituent companies. The securities of the remaining companies are capped at a 3% weight as well. Any security of those remaining constituent companies with a weight in excess of 3% will have that excess weight redistributed proportionally across the securities of any remaining companies.
The Index Provider evaluates the Index components semi-annually in March and September of each year for eligibility, using market data through the end of February and August, respectively. Security additions and deletions are made effective after the close of trading on the third Friday in March and September, respectively. The Index is rebalanced quarterly each March, June, September and December.
As of June 30, 2015, the Index was comprised of 34 securities from companies located in the US, the Netherlands, Israel, China, Britain, Ireland, Japan and South Korea, with a significant portion of those companies being of small or mid-capitalizations.
Top Holdings (07/06/15):
| | |
| --- | --- |
| Qihoo 360 Technology Co., Ltd. |  7.45% |
| Palo Alto Networks, Inc. |  6.34% |
| FireEye, Inc. |  6.33% |
| Cisco Systems, Inc. |  5.70% |
| NXP Semiconductors NV |  5.28% |
| Imperva, Inc. |  3.33% |
| Proofpoint, Inc. |  3.29% |
| VASCO Data Security International, Inc. |  3.23% |
| Splunk Inc. |  3.11% |
| Fortinet, Inc. |  3.06% |
Top Industry Exposure (07/06/15):
| | |
| --- | --- |
| Software | 48.01% |
| Communications Equipment | 18.99% |
| Internet Software & Services | 10.79% |
| IT Services | 5.90% |
| Semiconductors & Semiconductor Equipment | 5.28% |
| Aerospace & Defense | 4.10% |
| Diversified Consumer Services | 2.99% |
| Professional Services | 2.90% |
| Electronic Equipment Instruments & Components | 1.04% |
Useful Links:
CIBR Home Page
Category: Equities> Global> Global Sectors