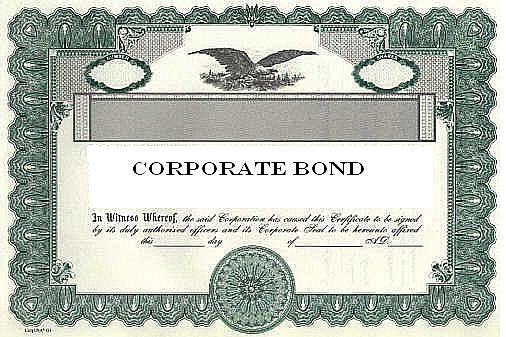 Newfleet Asset Management, an affiliate of Virtus Investment Partners, Inc., begun trading a new Dynamic Credit ETF, the Virtus Newfleet Dynamic Credit ETF (NYSE Arca: BLHY) on Tuesday, December 06, 2016. Here is a synopsis of the new ETF:
FUND INFORMATION:
| | |
| --- | --- |
| Symbol: BLHY | Exchange: NYSE Arca |
| Name: Virtus Newfleet Dynamic Credit ETF | Net Expense Ratio: 0.68% |
FUND OBJECTIVE:
The Virtus Newfleet Dynamic Credit ETF is an actively managed fund which seeks to provide a high level of current income and, secondarily, capital appreciation.
In seeking to achieve the Fund's investment objective, Newfleet Asset Management, LLC (Sub-Adviser) applies a time-tested approach to credit research to capitalize on opportunities across undervalued areas of the credit markets. Under normal market conditions, the Fund will invest not less than 80% of its assets in "credit investments," which the Sub-Adviser defines as including:
(i) corporate and sovereign bonds;
(ii) loans (including, without limitation, through loan participations and assignments);
(iii) securitized instruments (including, without limitation, mortgage-backed securities and other securities backed by pools of assets such as mortgages or other receivables);
(iv) interest rate futures (including, without limitation, U.S. treasury futures); and
(v) ETFs that are substantially invested in any of the foregoing types of securities.
The Fund currently expects to be primarily invested in U.S. high yield corporate bonds, bank loans, and U.S. Treasury securities. The Fund may invest in credit investments of any credit quality without limitation, including, without limitation, high yield credit investments (junk bonds). High yield credit investments are those that are rated "below investment grade", which the Sub-Adviser defines as being rated lower than the four highest rating categories of a nationally recognized statistical rating organization or, if unrated, determined to be of comparable quality by the Sub-Adviser. In selecting credit instruments securities for the Fund, the Sub-Adviser may select investments of any maturity. The Sub-Adviser considers credit research an integral component of its high yield investment process, which emphasizes issue selection, bond sector selection and opportunistic trading. In this regard:
The Sub-Adviser evaluates market conditions in the context of broad macroeconomic trends and will typically seek to cause the Fund to invest in those bond sectors that the Sub-Adviser believes provide exposure to well-valued companies whose business profiles (and credit measures) are expected to improve.
The Sub-Adviser principally selects securities from a broad universe of domestic high yield corporate bonds using a bottom-up, fundamental research-driven process. The Sub-Adviser also selects floating rate bank loans for the Fund's portfolio. Although the Fund will primarily invest in the securities of U.S. issuers, the Fund may also invest in securities of foreign issuers, including those in emerging markets countries (i.e., those that are in the early stages of their economic development) or in countries experiencing economic uncertainty.
The Fund's investment strategy involves active and frequent trading. While there is no target portfolio turnover rate, the Sub-Adviser expects the Fund to have a higher portfolio turnover rate than other registered investment companies. The Sub-Adviser expects that the Fund's turnover rate may exceed 100% from time to time.
Top Holdings (12/9/2016):
| | |
| --- | --- |
| Cash/Cash equivalents | 91.71% |
| JP MORGAN USD GOVT MMKT INSTL 3915 0.270 | 3.41% |
| LAUREATE EDUCATION INC 8.872 03/17/2021 | 0.67% |
| ORTHO-CLINICAL DIAGNOSTICS 4.750 06/30/2021 | 0.66% |
| FEDERAL-MOGUL HOLDINGS CORP 4.750 04/15/2021 | 0.65% |
| BMC SOFTWARE FINANCE INC 5.000 09/10/2020 | 0.65% |
| CAESARS GROW PROP HLD/FI 9.375 05/01/2022 | 0.64% |
| ALTICE LUXEMBOURG SA 7.750 05/15/2022 | 0.45% |
| VERITAS US INC 6.625 01/27/2023 | 0.41% |
| AVAYA INC 6.250 05/29/2020 | 0.39% |
Useful Links:
BLHY Home Page
ETFtrack Comment:
Here is a comment from Newfleet's President and Chief Investment Officer David L. Albrycht:
"The Virtus Newfleet Multi-Sector Dynamic Credit ETF brings together two of Newfleet's core investment credit strategies, and maintains the ability to reallocate to Treasuries should market conditions warrant. This is a unique strategy that gives investors access to these fixed income sectors and takes advantage of safe haven assets if necessary. The portfolio also has the ability to act as a hedge in a rising rate environment."